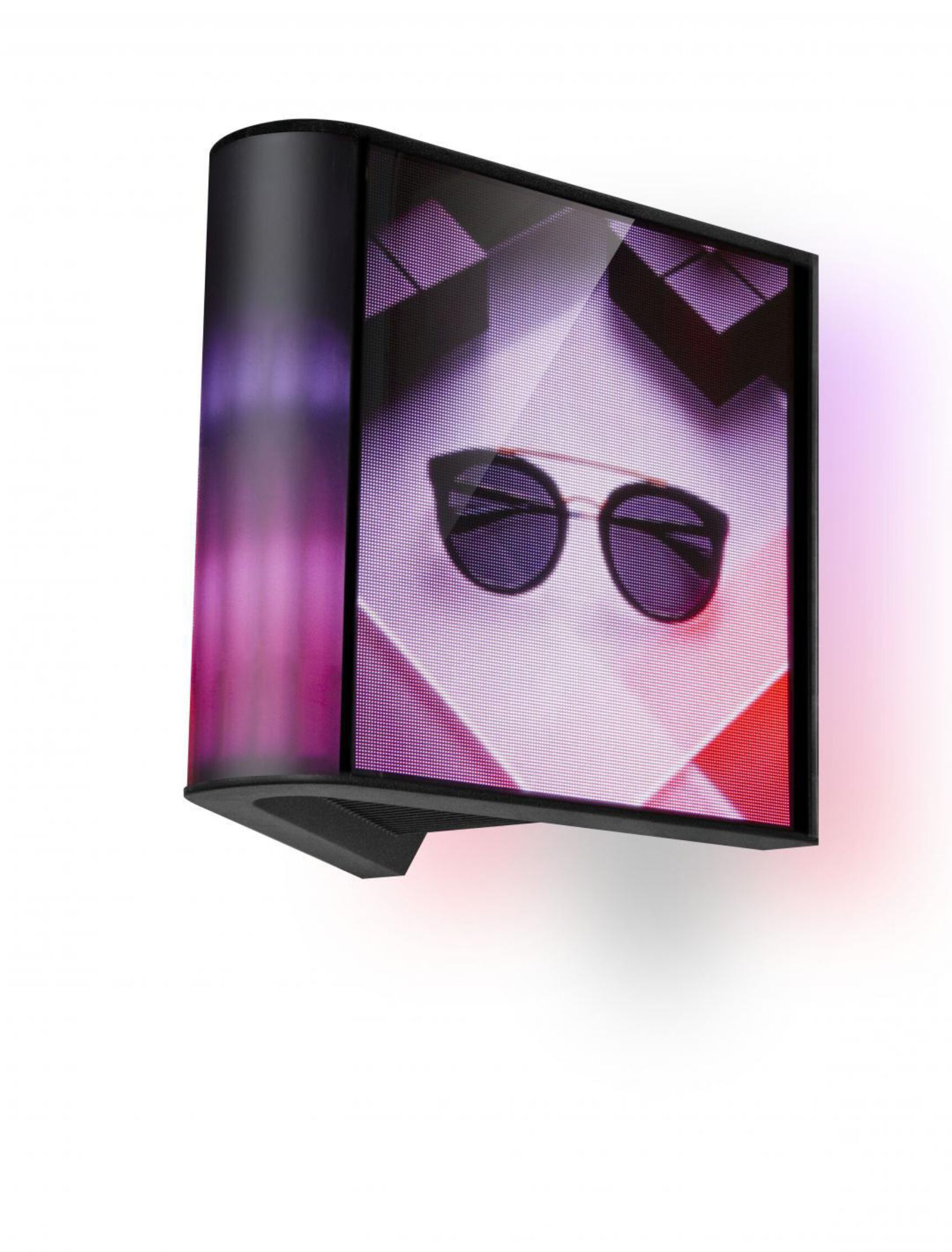 Q-lite V
Q-lite "V", the next generation façade LED display
Together with design office Yellow Window, we developed a brand new, innovative graphical LED display, with a highly unique design. Thanks to the accompanying app developed in collaboration with Uxpertise, operating the LED display has become very straightforward.
Company: Q-lite
Q-lite specialises in development, production and sales of electronic information systems. The enthusiastic team of about 65 members, each with their own speciality and background, makes for in-house development and production of every product.
Over the course of the last few years, both the company itself and its offer have expanded noticeably. Among its products are moving screens for indoor and outdoor use, time- and temperature displays, single-line and multi-line panels, scoreboards, graphical displays, Full color LED displays and videowalls, safety displays, parking and traffic signalisation, fuel price displays, … .
Q-Lite realisations can be found in every sector: in the service industry as well as in large industrial entreprises, in airports as well as on mountain tops, … .
In the search of new consumer markets, we also look for fitting solutions: adapted or new business models, adapted or new products.
The "Durable Unburden Model" for clients is an important motive in this search. Within this context, we wish to develop a Q-LED Mini.
The Q-LED mini is a double sides, rather small LED Display of about 1m2 with a good resolution, managed from the 'Cloud' and which is 'Plug and Play'. The first market segments that come to our mind are opticians, jewellers and brasseries.
We aim at designing a sexy and functional case on the one hand (possible market segment specific) and a transparant user interface, maximizing the software's ease of use for the customers, on the other hand. The project thus encompasses both a technical and material part, and a software part.
Senior Designer: Yellow Window
YELLOW WINDOW design integrates design thinking in its 3 core activities: PRODUCT DESIGN (consumer goods, investment goods, transportation design), SERVICE DESIGN and POLICY DESIGN.
Our team is united by shared efforts for real-life experiences, innovation, multidisciplinarity and durability. In all our interventions, we prioritize user focused approaches, combining methodology and observation, analysis and creativity, in the authentic and permanent aim to improve our products and services. We believe that this approach is important to tackle the challenges of a changing world in the correct way.
We have departments in Antwerp (HQ, Belgium), Paris (Frankrijk) en Asia (Bangkok).
Graduated in Antwerp as a product developer, Maxime Szyf (1987) first worked as a designer at Samsonite in Oudenaarde, and then at Verhaert Design and Development in Kruibeke. In 1998, he founded MAXIMALdesign, as a entrepreneur-designer, with Samsonite as launching customer, but growing towards an international portfolio. Eventually, the strategic approach grew and became more and more professional.
In 2016, a merger with Yellow Window came to be. He has been a partner and creative director there ever since, focussing on product design and brand driven innovation. He works closely together with Axel Enthoven, the orignal founder of Yellow Window.
For the 5X5 project, in collaboration with Q-Lite, team members Pieter Martin and Jonathan De Clercq will add their forces to create a unique and innovative outcome!
Junior Designer: UXpertise
Lieven Degrauwe is a UX/UI designer from Moorslede, West Flanders. Starting from the user's experience, he improves all kinds of interactions with technology by implementing information-architecture and full-responsive design. In addition to 10 years of experience in digital design, he acquired his UX Certification at Nielsen Norman Group, specialising in mobile and multi-channel UX. With UXpertise, he has been helping companies with their existing or new digital products, ideation, conversion-optimalisation, growth hacks and several UX-missions since 2016. The unifying idea of all his designs is: 'Looks good, works really well.'
The Mini-Q will be managed by an extensive backend, with a variety of possibilities. The challenge in the 5x5 project was to translate this complex backend to a full-responsive tool which allows the user to operate the Mini-Q Display in just a few intuitive steps.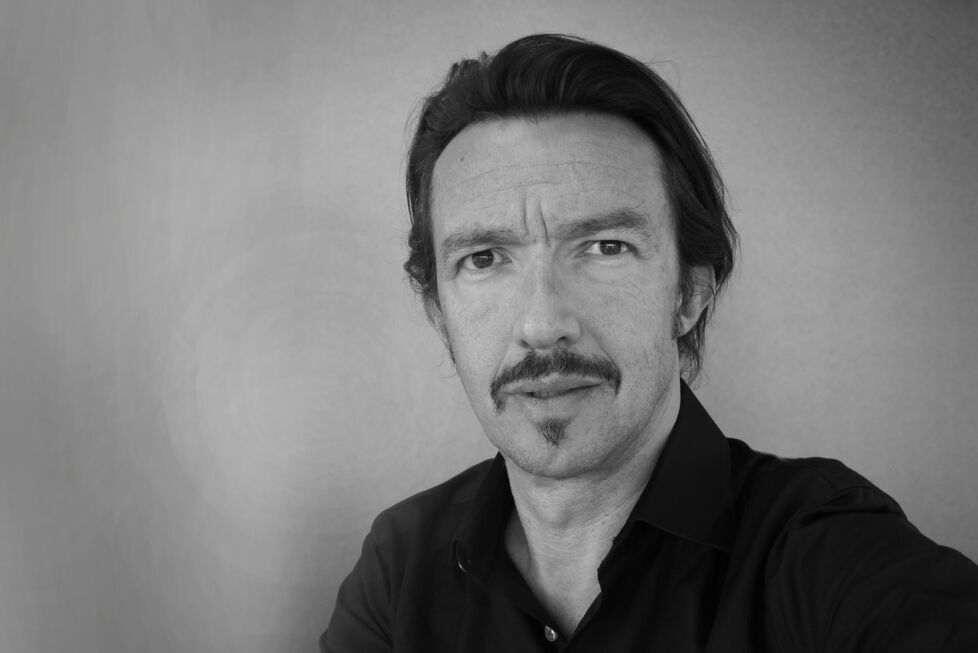 This product was developed within the 5X5® innovation process. With 5X5® Voka West-Flanders and Designregion Kortrijk offer companies the opportunity to develop their idea into a new product or service under supervision and in cooperation with a designer or design team.