Postgraduaat Strategic Experience Design
The emergence of hybrid products, product-service combinations... and the new business models associated with them are bringing about a shift that we cannot ignore.
This brand new postgraduate degree from Howest IPO and Devine was started from the idea of 'change by design' with which we want to trigger entrepreneurial behaviour. Entrepreneurship within an existing organisation will only increase in importance. People who do both operationally creative work for today, but who can also do hands-on design for tomorrow's structures, processes and markets, are profiles of the future.
In order to prepare students as well as possible for this new approach, the choice was made to work on three different themes: strategy, user and technology. By doing so, they want to introduce students to new business models and how we can prototype them, give them insights into disruptive technologies and familiarize them with how we can strategically and humanely adapt a product portfolio to the current and future social context in which we find ourselves.
In order to offer a programme that is as topical as possible, they are working together with a professional collective of thinkers and doers of the other kind, who will provide the following within these three themes:
Inspiration (within a flipped classroom principle)
Experience (Inspiration safari, viewing practical examples on location)
Application on an own case with tailored consultation
This postgraduate is set up for the ambitious professional, who is bitten by the new reality in which traditional and digital models exist side by side and wants to use these models to give his/her client the best of both worlds.
You are eager to take new and/or existing products to the next level through this way of thinking and also consider the social and organisational impact of this change(s).
They aim to put together a group of students from different disciplines who, through collaboration, will be able to come up with sustainable, phygital products (a mix of physical and digital). First as an idea, then as a business concept, and finally as a minimum viable prototype to be used for market validation.
They work towards a tangible output that a participant can generate for his/her employer or for his/her own portfolio of creative ideas.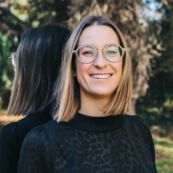 More info? Contact
Lisa Declercq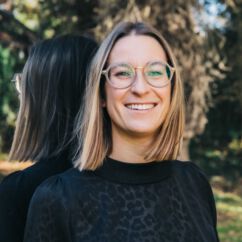 Lisa Declercq
Lisa is responsible for the offline and online visibility and communication of Designregio Kortrijk. She is always looking for the next big thing in young design talent and builds up the creative community of the organisation.