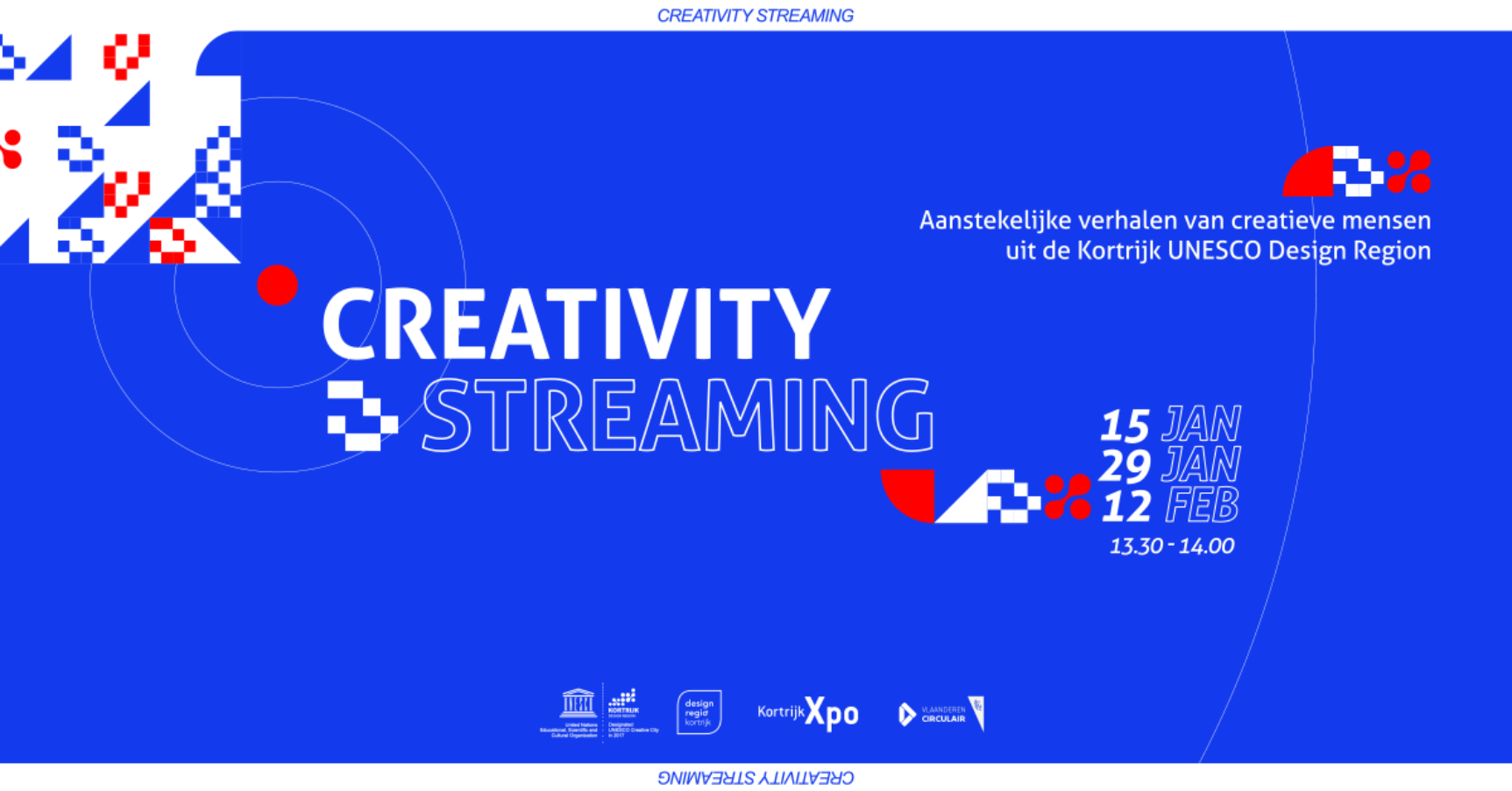 Discover the Creativity Streaming programme
3 Fridays (15/01, 29/01, 12/02) we treat you to a portion of inspiration and catchiness, concisely bundled between 13:30 and 14:00.
We bring you stories of driven and creative people from the region. People who set the region in motion every day and confirm why the Kortrijk region received the 'UNESCO Design Region' label. Also best practices from other UNESCO Creative Cities of Design will be presented.

On the programme:

Session #1 15 January
"A conversation with entrepreneur Pieter Dondeyne of Circular Matters about developing circular materials with students of UGent Campus Kortrijk and designer of the year 2020, Sep Verboom."
"3 international Designers in Residence 2020-21 were invited by Designregio to think about "The future of urban leisure". They investigate the Kortrijk islands and think about the future of these special places for the inhabitants of the city. (In English)"
"Kris Dekeyzer of Leiedal about well thought-out products for public space.

Session #2 29 January
"Designers Giel Dedeurwaerder and Brent Neve talk about the WOOD-DESIGN project that brings together woodworking companies and designers to revalue wood waste and optimise production processes. "
"A conversation with Sedac-Mecobel about the 'why' and the approach to innovative product developments."
"Fair Circular, how circular are trade fairs? An interview with Isabelle Fruy of Kortrijk Xpo."
"Elie Schneider of Design Core Detroit proposes a 'design guide' that helps architects and project developers to design and build more inclusive and sustainable."

Session #3 12 February
"With DURF2030 Kortrijk is going for a creative perspective on the future. Project leader Katrien Voet talks about the many projects that will shape Kortrijk."
"This is the next generation: 2 young design talents Amber Eghermanne and Josephine Chys on the themes that keep them awake."
"Young talent converts old textiles into new ones, a story from the bottom up with international potential from fellow design city Cape Town."

REGISTER HERE

Allready registerd? Follow the event HERE.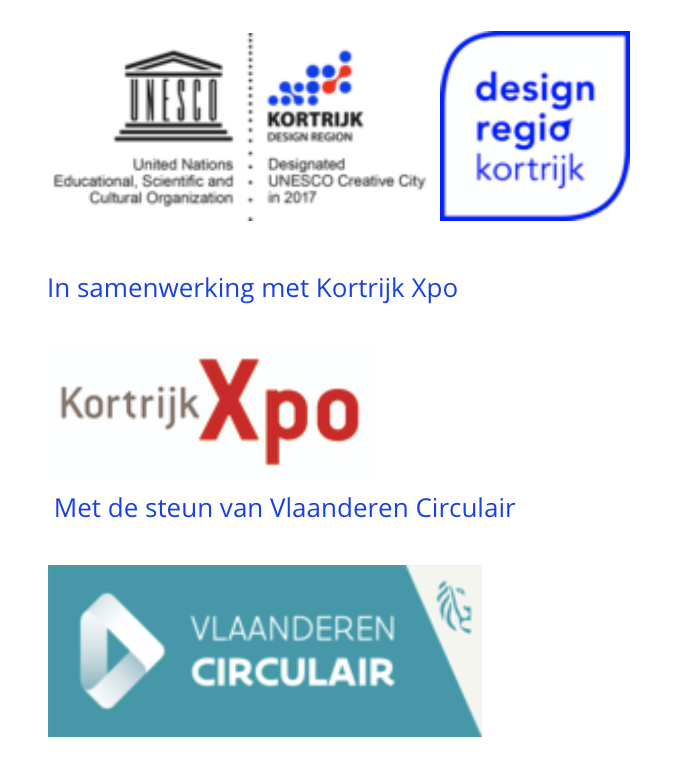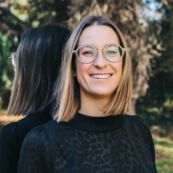 More info? Contact
Lisa Declercq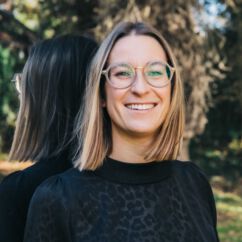 Lisa Declercq
Lisa is responsible for the offline and online visibility and communication of Designregio Kortrijk. She is always looking for the next big thing in young design talent and builds up the creative community of the organisation.