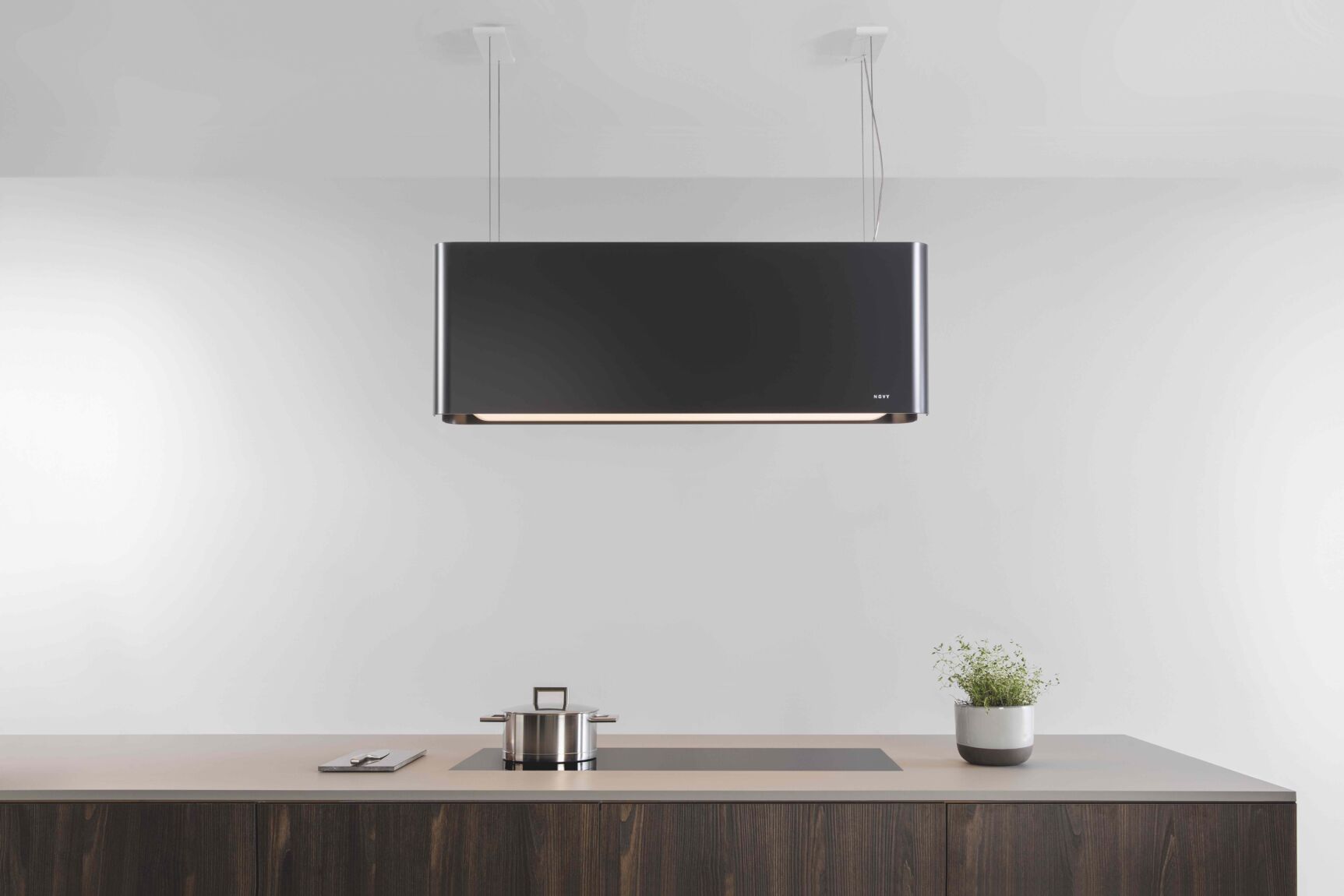 MOOD
With the Mood fume hood, Novy has a special 2-in-1 element in their range. Design and atmosphere are the basic principles of Mood. It is therefore both an efficient cooker hood and a lighting element. In 2016, Mood came on the market in white and later black.

Mix & match

Mood comes with two white ceiling elements as standard, although there is also the choice of black black elements there. Those who want an even more striking statement piece go for a ceiling tile in white or black. Mood can be mixed and matched to give every kitchen the right atmosphere.

Create your own atmosphere

Mood is a customisable lighting element. This means that light intensity and colour warmth are adjustable. So you can choose between a warm and atmospheric white, or a colder and functional white. The LED strips are also energy-efficient.

Silent power

Not only is this cooker hood cleverly designed, it is also incredibly quiet. The sleek look hides the innovative recirculation technology. Thanks to that system, smells are dealt with indoors and you have no heat loss through exhaust to the outside.
Company: Novy
Founded in 1907, Novy is the specialist in extractor hoods, cooktops and lighting. Design, quality, craftsmanship and innovation characterise the products of this Belgian company. Development and production still take place in Kuurne, West Flanders. Today, Novy employs some 300 people and is the market leader in cooker hoods in Belgium. But Novy is known far beyond the country's borders. The brand has its own branches in France, Germany, the Netherlands, Switzerland, the UK and distributors in Austria, Italy, Spain, the Czech Republic, Poland, Denmark, Sweden, Norway, Lithuania, Estonia and Israel.

Senior Designer: David Pas
David Pas coordinates the Design Lab at VERHAERT, an innovation centre that coaches companies in designing new products and systems with an added value. Design and innovation are his passion. Combined with his long experience, this results in thought-through design strategies that lead to ground-breaking products for strong brands. His customers include AB Inbev, Bosch, Coca-Cola, Friesland Campina and Siemens.
Junior Designer: Orlando Thuysbaert
Orlando Thuysbaert studied product design. In 2012 he started the company Absintt with two of his fellow students. Absintt does not consider innovation to be a necessary evil but an essential element of the corporate strategy. Absintt hence helps companies to define the right strategic objectives, which makes the designing process more relevant, efficient and fun. Absintt has over 70 customers worldwide.
This product was developed within the 5X5® innovation process. With 5X5® Voka West-Flanders and Designregion Kortrijk offer companies the opportunity to develop their idea into a new product or service under supervision and in cooperation with a designer or design team.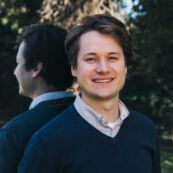 More info? Contact
Stan Dewaele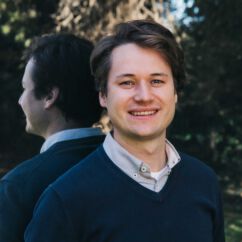 Stan Dewaele
Stan is the link between the industry and the designers. Under his coordination, the innovation processes with companies and designers take shape. As coordinator of the open makerspace BUDA::lab, he keeps his finger on the pulse of the makerspace world.