New interior for De Vreemde Eend
Manager of De Vreemde Eend Annemie went for a total redesign of her shop, where not only the shop on the ground floor was tackled, but also the first and second floors.
Through the DESIGN IN SHOPS project, she worked together with Antoine Sion of Atelier Michel Dupont. With the design of the various pieces of furniture, he created a real experience space, where the customer is guided into another world of life. The furniture was assembled in a sustainable manner from recycled wood.

With DESIGN IN SHOPS, the City of Kortrijk and Designregion Kortrijk want to give colour to Kortrijk as a city of innovation and design.

Photography by Kattoo.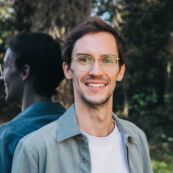 More info? Contact
Sébastien Hylebos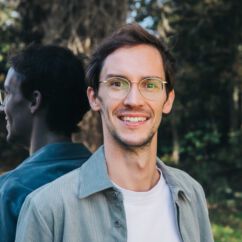 Sébastien Hylebos
Sébastien assists businesses in innovation and design. He is also responsible for projects on circular economy and digitalisation in cooperation with companies and designers.