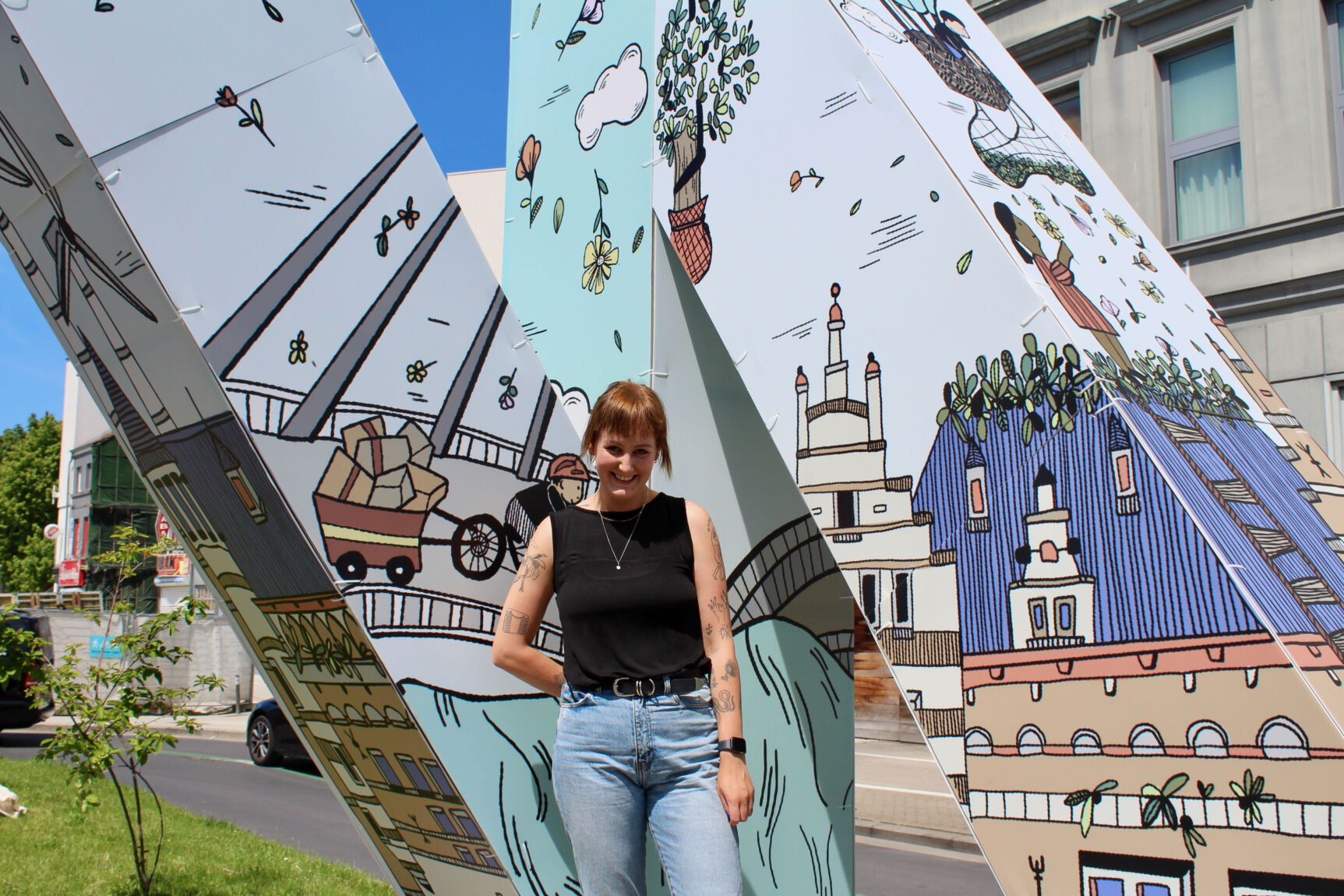 New K-TOTEM designed by Eline Gheysens
Eline Gheysens is a young illustrator from Kortrijk. She is also a teacher of visual arts in Bruges. Eline's work is very typical and you mainly find people and architecture in it. We challenged Eline to work on her K-TOTEM design around the theme of 'sustainability and circularity in Kortrijk'. She made a beautifully detailed illustration with subtle and less subtle references to the theme. Discover the result now at the station of Kortrijk!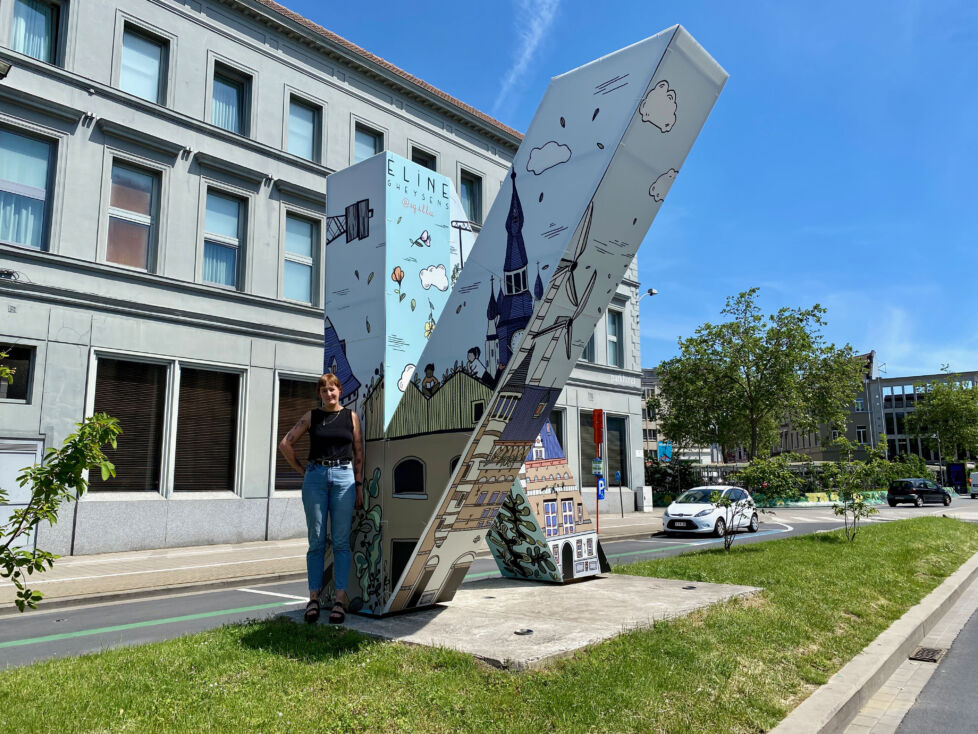 Follow Eline via her instagram @eg.illu or mail her at elinegheysens@gmail.com.
Describe your K-TOTEM design
"With sustainability and ecology in Kortrijk as a global theme, I tried to make small interventions in the architectural landscape that make the city just a little bit greener. You could call it a kind of dream world, which, all in all, remains quite close to reality. My work often revolves around buildings, so I chose to green up a few of Kortrijk's most prominent buildings."
Where do you get inspiration for your designs?
"As there are often architectural elements in my work, I get most of my inspiration from just walking around, looking and looking for everyday things that I find of drawing value. A kind of spontaneity and naivety prevails in this kind of drawing. That's why I try not to look too much at the work of others when drawing, so that I can continue to focus on building my own illustrative world."
Which assignment are you most proud of, and/or what is your dream assignment?
"Any assignment where I have to challenge myself a bit is fascinating. Some assignments are of course more in your comfort zone, but you learn less from them as an illustrator. The K-totem assignment was quite a challenge! Because of the unique shape, it was not at all easy to come up with a design that was equally strong from every point of view. I found it very nice and unique to work on a project like that."
"Working on commission is great fun, it gives you the chance to draw with a purpose, to sometimes make things you would never make otherwise. The danger for me is that you never make work 'for yourself' again. In that sense, you could say that my greatest challenge is to make my own commission. Challenging myself and making work purely out of and for myself is perhaps the biggest 'dream assignment'."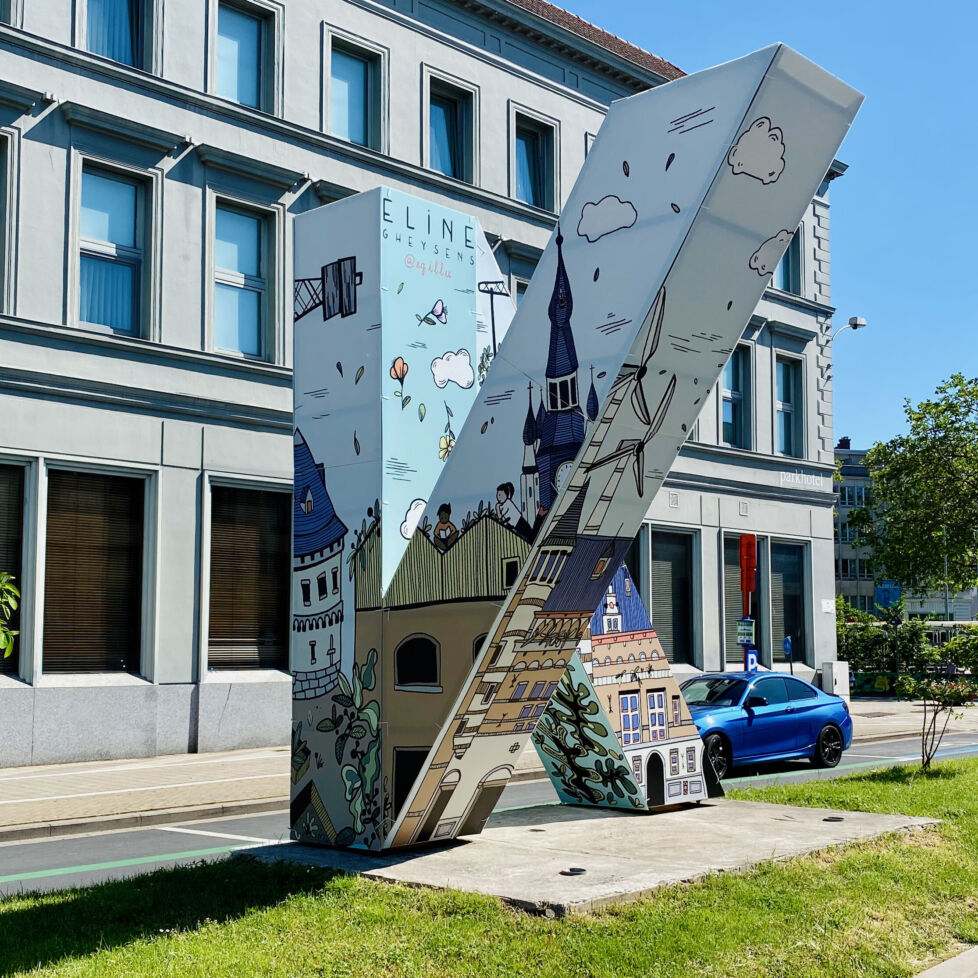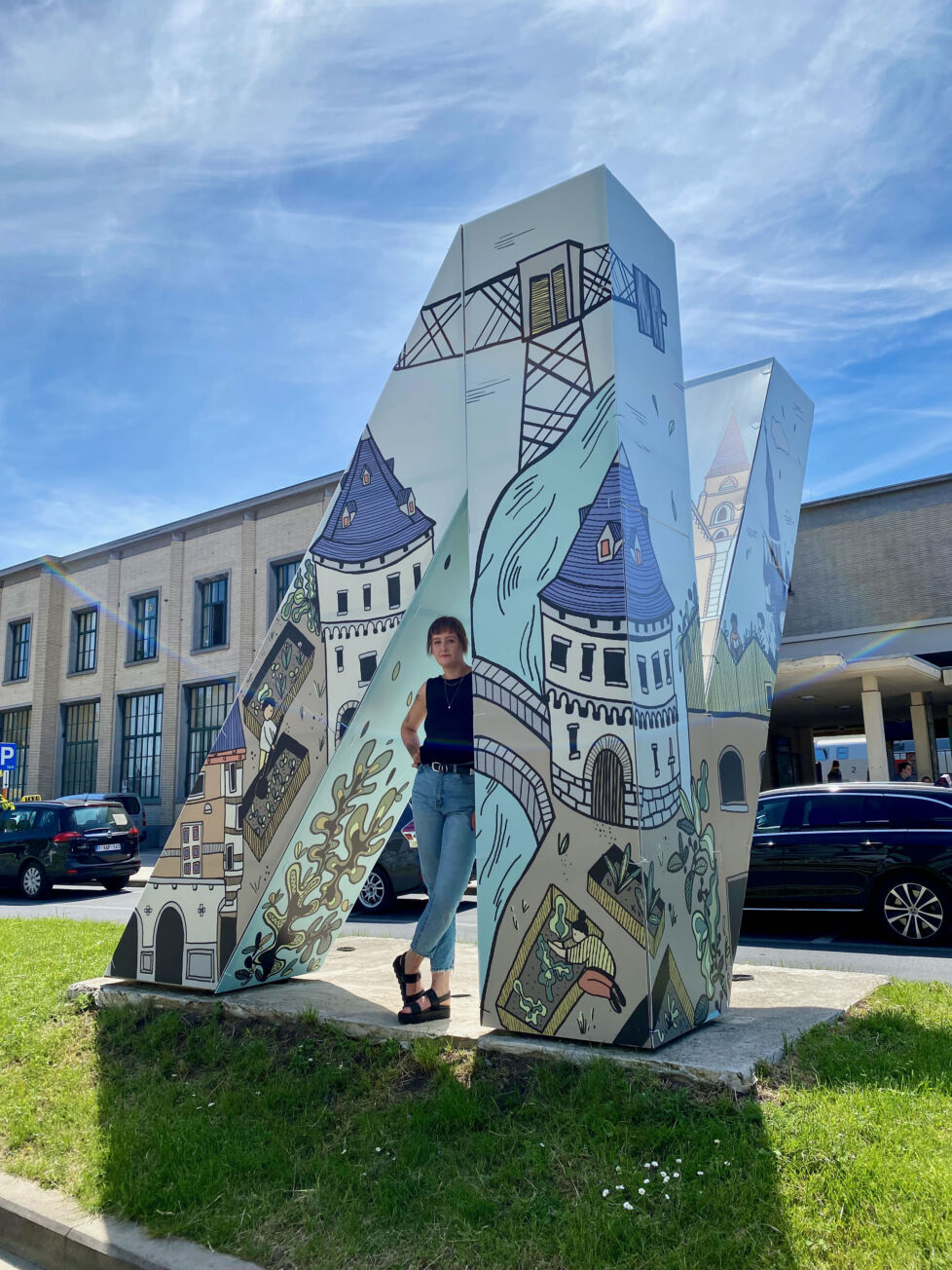 Which illustrators do you look up to? (and why?)
"There are many fascinating illustrators and cartoonists in our country. I really like the illustrations of Flore Deman. You see her illustrations pass by regularly for various projects in Kortrijk. She has a very admirable way of letting images speak, even when it comes to less obvious themes.
Floor Denil, who we know for her simple cartoons (which are always bang on) recently made a beautiful book: 'Arlo'. It is about being young, saying goodbye and giving things a place. It is heartbreaking, but also comforting and even funny!
Ward Zwart made a wonderful book: 'Ik kom van far maar blijf niet lang'. A book about growing up, drawn in a way that he could do like no other: expressive and nostalgic, but also full of peace."
What do you think is the most beautiful place in Kortrijk? (or the best event, for example)
"I don't necessarily have a favourite spot, but I like walking around in Kortrijk. I lived in Ghent for a long time, so I'm getting to know Kortrijk better and better. It's cool that you can walk around in the centre here, but that nature is never far away either."
Where do you see yourself in 5 years?
"I sometimes think 'I'm quite a chancer!' I have a job that I enjoy enormously (teacher in art education). In addition, I have enough time to be busy making my own work. These are not two separate worlds. I am inspired and motivated by the engagement of my students, let us hope that this is also the case the other way around. I am in the luxury position where I can be artistically engaged every day and hope I can still say that in 5 years time!"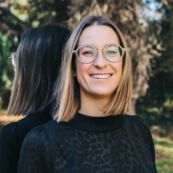 More info? Contact
Lisa Declercq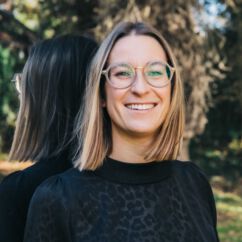 Lisa Declercq
Lisa is responsible for the offline and online visibility and communication of Designregio Kortrijk. She is always looking for the next big thing in young design talent and builds up the creative community of the organisation.