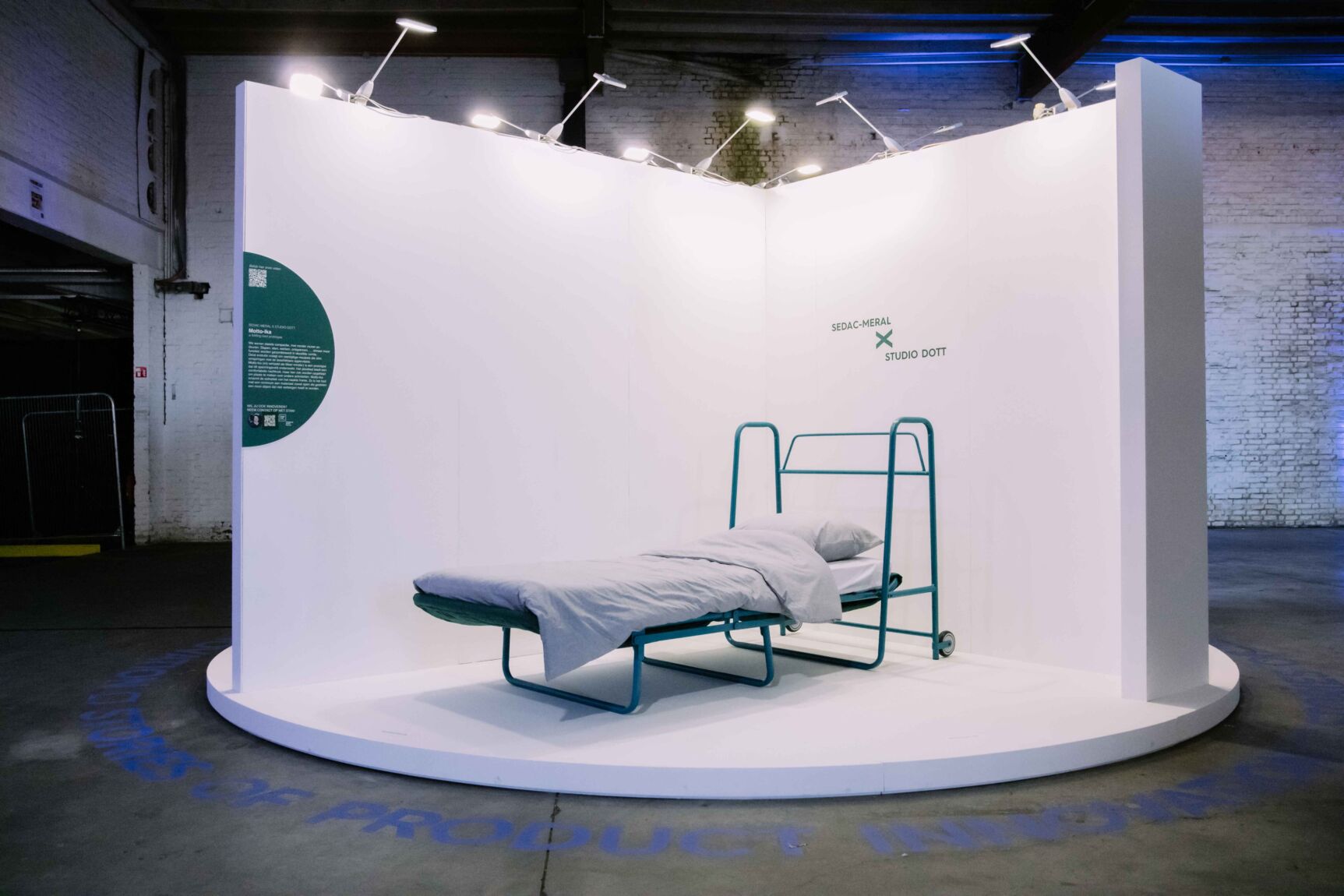 Motto-ika
a folding bed prototype
We live more compactly, with fewer walls and doors. Sleeping, eating, working, relaxing ... more and more functions are combined in the same space. This evolution requires versatile furniture that is smart in its use of available space.
Motto-ika (freely translated as More-less) is a prototype that explores this field of tension. The folding bed offers a comfortable night's sleep, but can also be folded away to make room for other activities. Motto-ika embraces the aesthetics of the naked frame. Thus, with a minimum of material, both open and closed the bed is a beautiful object that does not need to be hidden.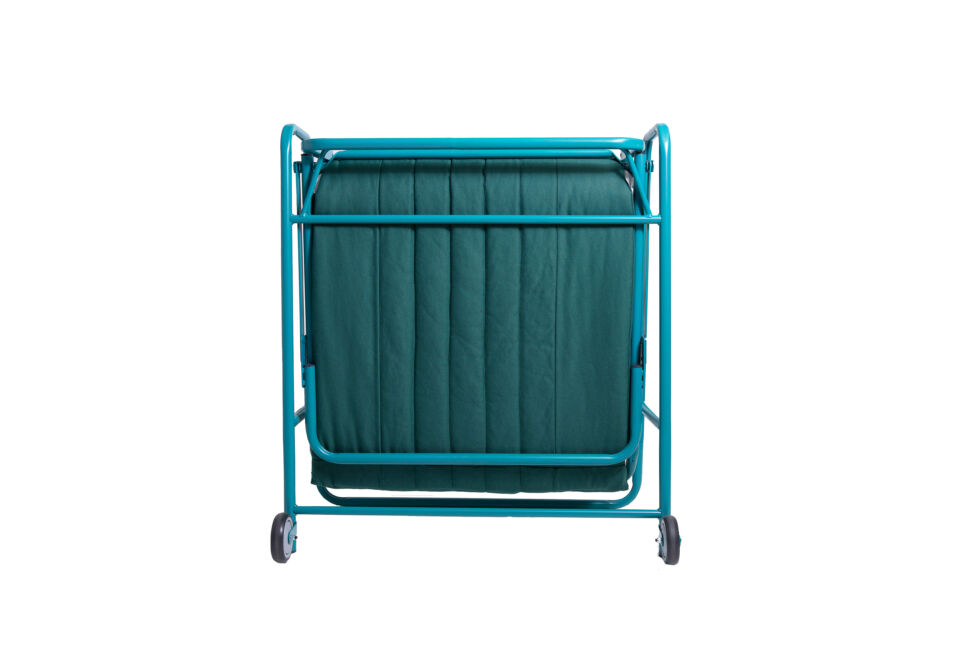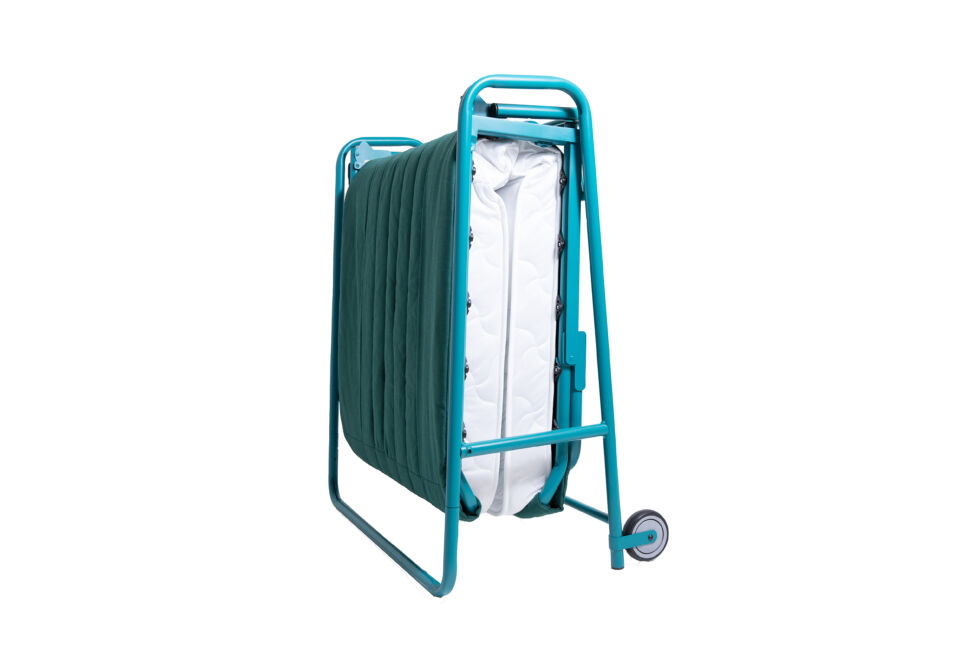 SEDAC-MERAL is part of the Mecaseat Group, specialised in the production of sofa beds.
Thanks to more than 50 years of experience in the sofa industry, SEDAC-MERAL has built up a strong reputation in the BtoB segment and become a pioneer in its business when it comes to technical know-how. Therefore, we are considered to be the European leading manufacturer of sofa beds and bed mechanisms.
Studio Dott is an all-round creative design and consultancy studio. We help our clients conceive, create and market their products and services.
We design physical and digital products, services, brands and environments that create real value for our clients. This is always done with a methodology and philosophy that focuses on the interactions and experiences of people without losing sight of the cost.