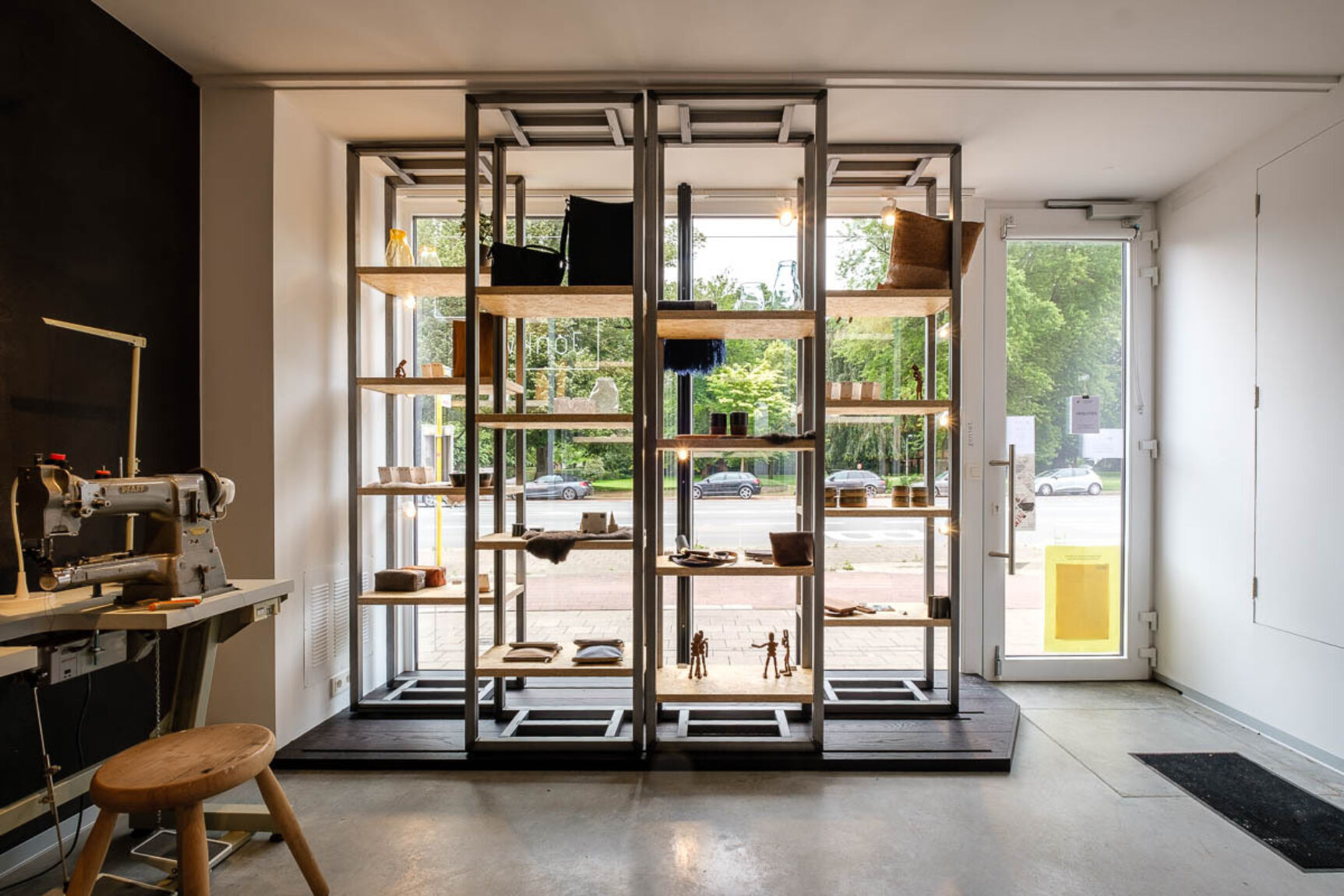 Mobile showcase for Jonkwerk
The sixth realised project within DESIGN IN SHOPS.
Julie Wyseur designs and produces leather goods according to the customer's wishes. You can see her at work in her workshop in the Brugsestraat. As a young starter she works together with other young designers who can showcase their products in the shop. Julie Wyseur was paired with interior designer Pascal Reghem from Mac&P from Manage, Wallonië. Mac&P does both small projects and total furnishings. For Julie Wyseur the shop window was taken in hand. A simple window filling was replaced by a flexible and transparent piece of furniture that can be adjusted at any time. In this way, a variety of leather goods and products by other young designers sold at Jonkwerk can be displayed in a beautiful way, without losing sight of the studio.

The DESIGN IN SHOPS project is a concrete result of the membership of the city and region of Kortrijk in the UNESCO Creative Cities Network. This project encourages cooperation between traders in city centres and professional designers. The project is implemented by Designregio Kortrijk and financed by the city of Kortrijk and Interreg Flanders-Wallonia-France. Forty Kortrijk traders or hospitality businesses will be supported financially and encouraged to call on the services of a designer. After being selected by a jury, the shopkeeper will be introduced to three international designers. More than twenty businesses have already been linked to a designer and are carrying out the necessary work.

Photo by Kattoo.