LUDO
Ludo helps you to set up targeted and surprising communication actions.
The Ludo communication toolkit offers a step-by-step approach that supports you in creating strong and profound output as a true professional. The step-by-step plan, the WOW factor, the JOKER cards and the brainstorm sheets will get you started. The kit is perfect to use alone, but feel free to involve some enthusiastic colleagues.
The West-Flemish college Vives found in Studio Dott from Antwerp the ideal partner to develop the toolkit because of their experience in service design. Hunt, a branding agency from Kortrijk, as Junior Designer was able to create the entire layout to clearly guide the user through the step-by-step plan.
Company: VIVES
VIVES is the largest university college in West Flanders. VIVES has campuses in five student cities in West Flanders, in Bruges and Ostend (VIVES North) and in Kortrijk, Roeselare and Torhout (VIVES South). Our university college offers courses in six fields of study: biotechnology, health care, commercial sciences and business administration, industrial sciences and technology, education and social and educational work.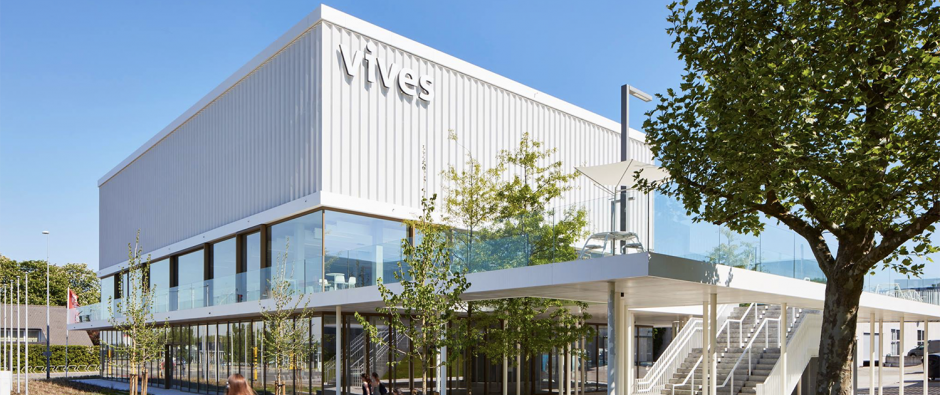 Senior Designer: Studio Dott
Studio Dott is an all-round creative design and consultancy studio. We help our clients with the conception, creation and marketing of their products and services. This thanks to our various design talents.

Design, then you think of beautiful design. But we do much more than making pretty things, choosing colours and putting buttons in the right place. We create experiences, interactions, solutions. Solutions that let you score. Solutions that make you innovate. We do this by thinking about what lies beneath the surface, what is not immediately obvious but does have an impact on the user experience. We find the bottlenecks and eliminate them, with a physical, digital or process solution. A solution with impact!
Junior Designer: HUNT
HUNT is a Kortrijk-based branding agency that works worldwide with companies and entrepreneurs to shape the brands of the future.
This product was developed within the 5X5® innovation process. With 5X5® Voka West-Flanders and Designregion Kortrijk offer companies the opportunity to develop their idea into a new product or service under supervision and in cooperation with a designer or design team.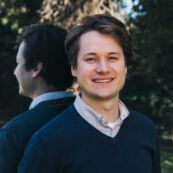 More info? Contact
Stan Dewaele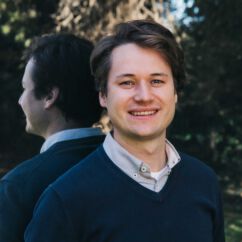 Stan Dewaele
Stan is the link between the industry and the designers. Under his coordination, the innovation processes with companies and designers take shape. As coordinator of the open makerspace BUDA::lab, he keeps his finger on the pulse of the makerspace world.