K-TOTEM design by Amber Aspeslagh
Once a year, the Digital Design and Development (Devine) programme at Howest launches an appeal among its students to develop a design for the K-TOTEM. Third-year student Amber Aspeslagh won with her design 'KORTRIJK, LET'S DANCE AGAIN!'.With her design, Amber wants to bring a positive and especially hopeful message of connection in these difficult times.
Admire her design now at the station of Kortrijk!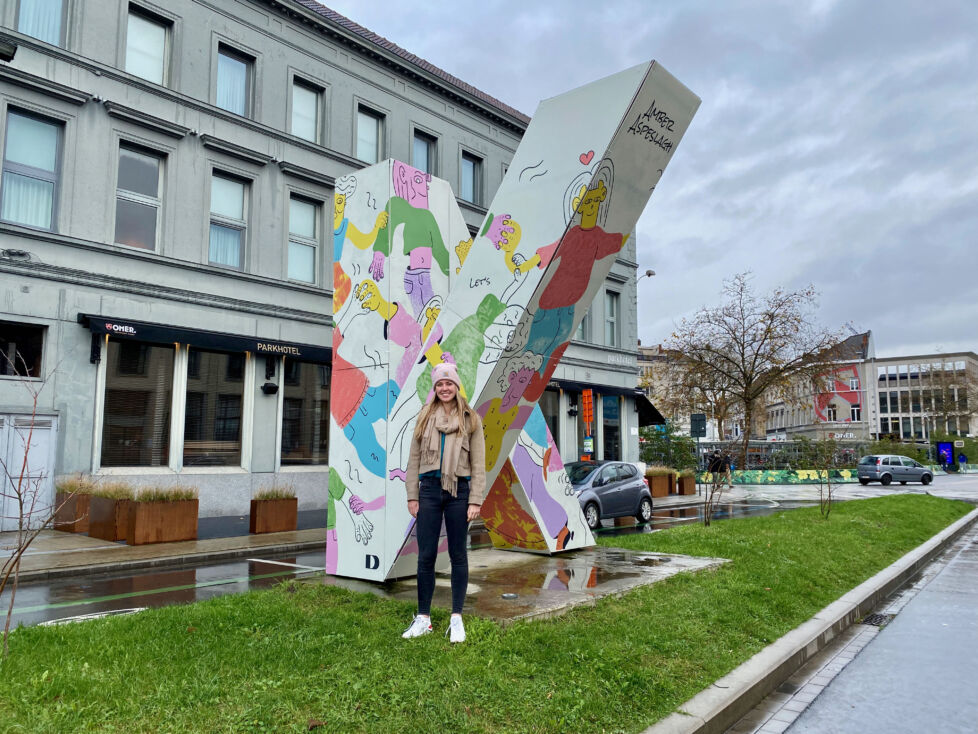 Follow Amber via her instagram profile @amberaspe_art

Where do you get your inspiration for your designs?
I get my inspiration from everyday elements in my environment, but I try to make those elements a little bit stranger. I do this by, for example, drawing hands with 4 fingers and defining faces with a few lines each time. I am also very inspired by cartoon drawings and doodles.

Which commission are you most proud of, and/or what is your dream commission?
So far I am most proud of the K-TOTEM design. I haven't been illustrating digitally for very long (only since I started with Devine, so 2,5 years ago now) and in that time I've been looking for a digital style in which I could leave my personal mark. I think it's an honour that I can exhibit my design in such a famous place in Kortrijk and that it gives me the opportunity to address a large audience.

Which illustrators do you look up to?
I've always been a big fan of Carll Cneut. His style may not be close to mine, but visiting one of his exhibitions as a child left a big impression on me. His illustrations not only charmed me as a child, but even now I catch myself sometimes dreaming of his illustrations.

What do you think is the most beautiful place in Kortrijk?
For me, the most beautiful place in Kortrijk is the Gebroeders Van Raemdonck park. I love the peace that this park radiates and all the ducks and geese that are there. You can run in circles around the pond or sit down on a jetty and just enjoy, with the occasional dog passing by.

Where do you see yourself in 5 years?
Graduated! :) For the rest, I try to live from day to day as much as possible and see what comes my way. I never dreamed 5 years ago that my design would be on the K-TOTEM, so I wouldn't know where I will be in 5 years.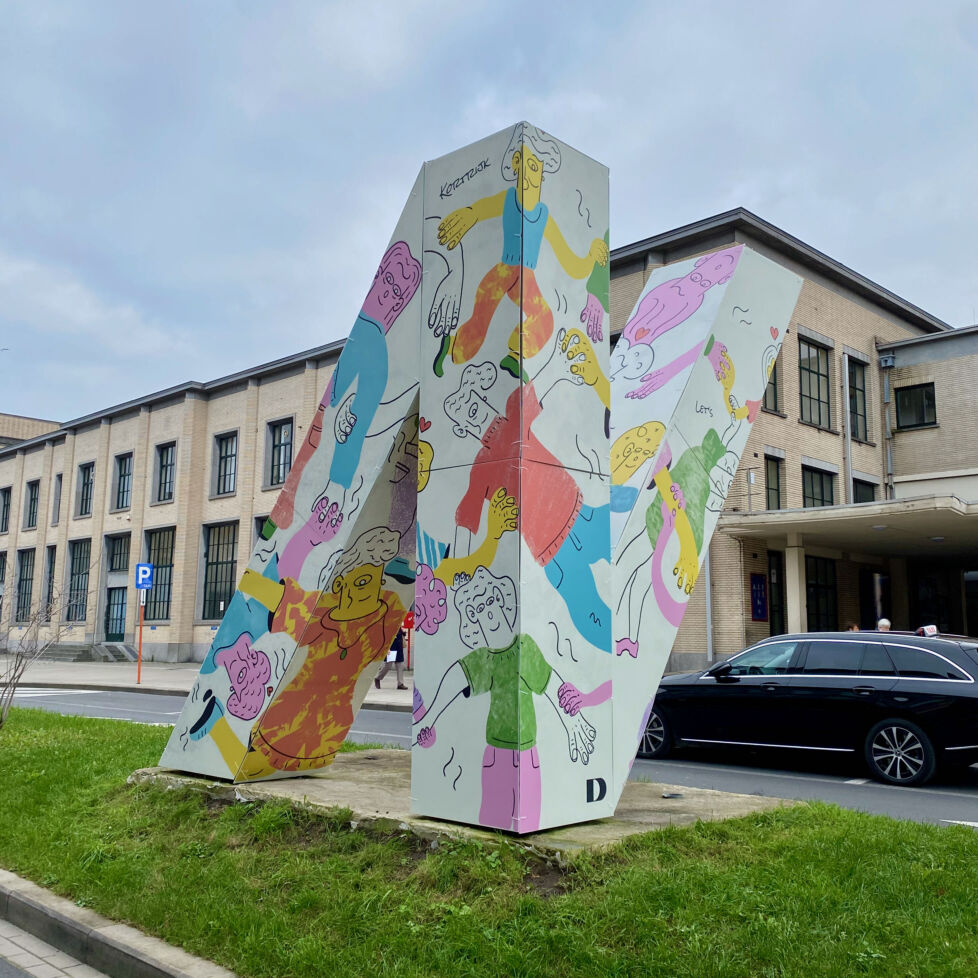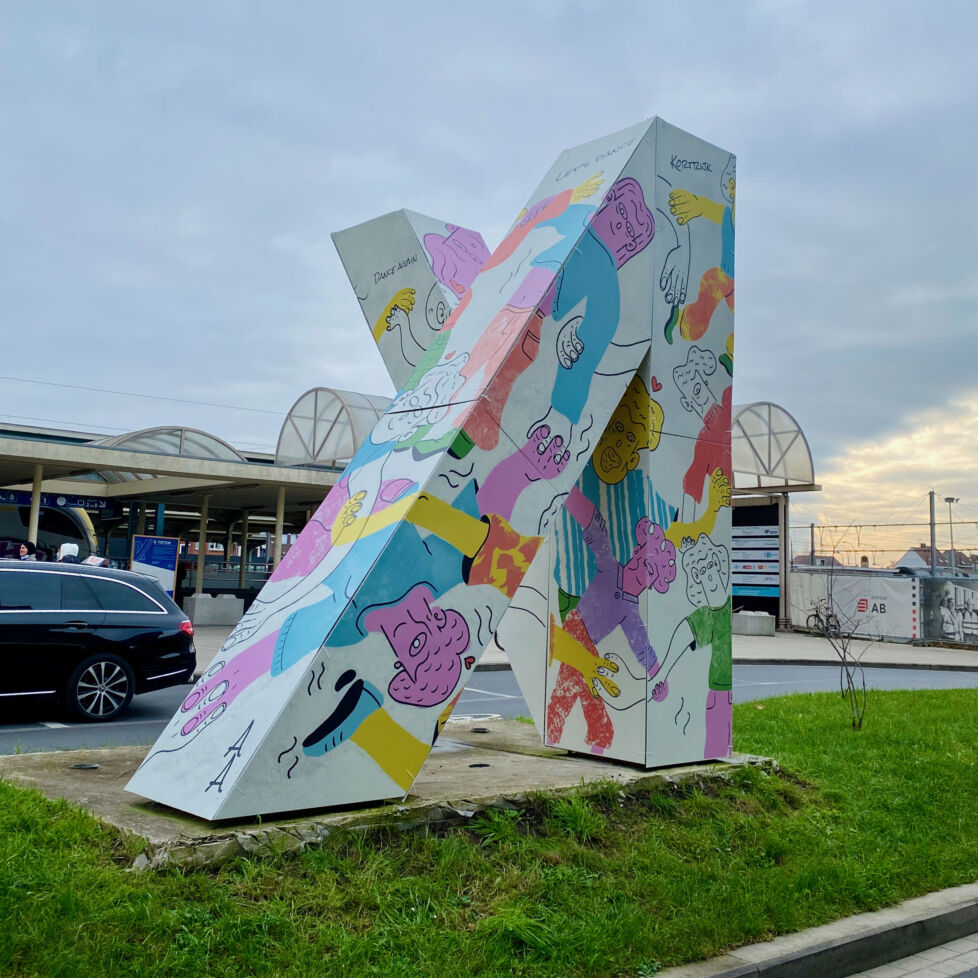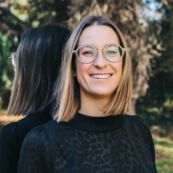 More info? Contact
Lisa Declercq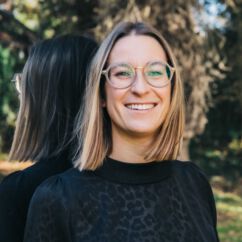 Lisa Declercq
Lisa is responsible for the offline and online visibility and communication of Designregio Kortrijk. She is always looking for the next big thing in young design talent and builds up the creative community of the organisation.