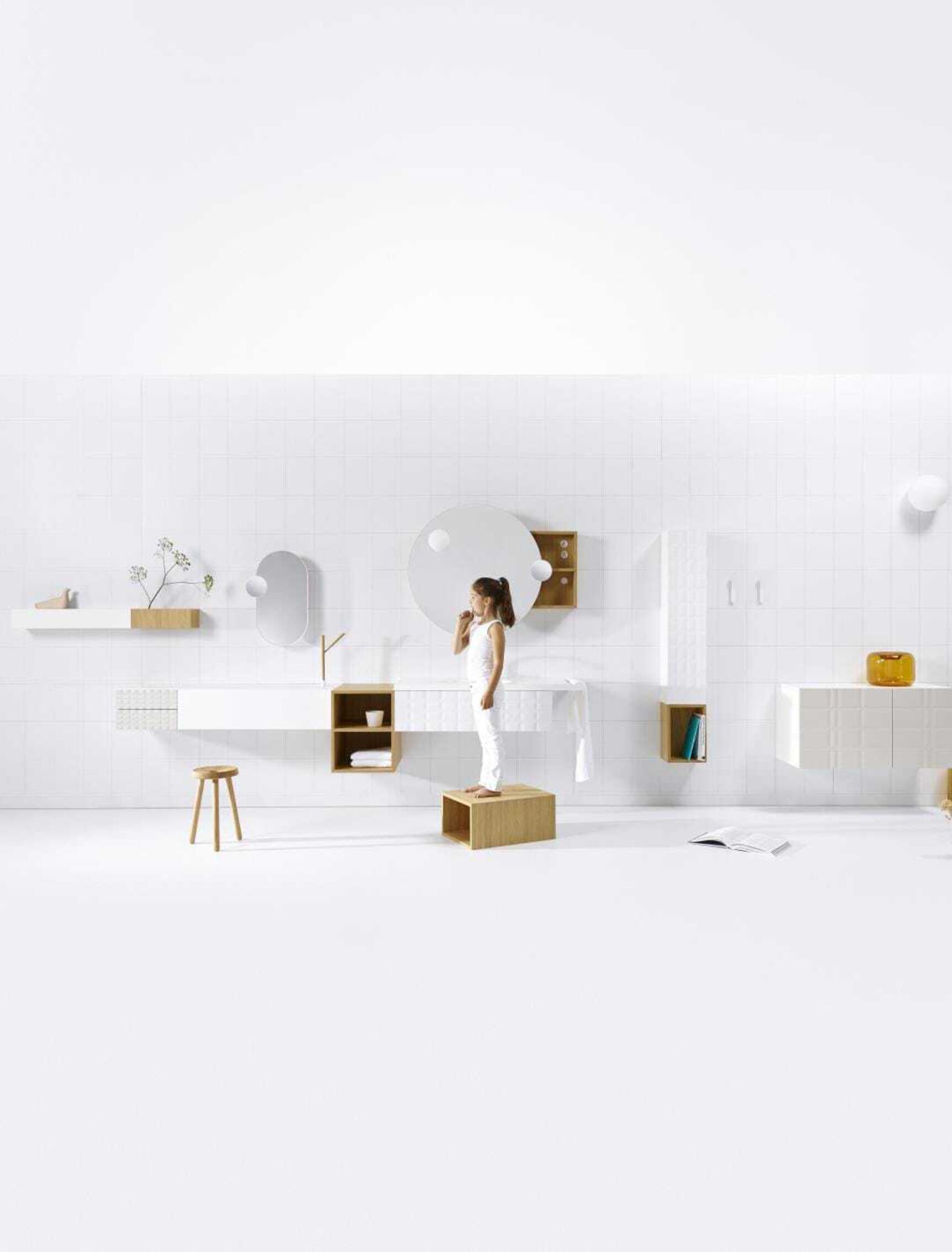 InGrid
Grid up your own bathroom
A bathroom that is perfectly tuned to the lifestyle and personality of the customer? The InGrid-collection makes this possible. This innovative bathroom concept comprises a practical and modular cabinet system in attractive materials, colours and finishes. It invites the customer to design his or her bathroom or wellness living space in perfect harmony with the own life style. Trendy and energizing, or rather soothing and luscious? With InGrid you can combine easily and playfully without quality loss.
Company: Vika
Vika produces quality kitchens, bathroom furniture and customized dressing rooms. Thanks to its flagship technological and innovative machinery, Vika can easily combine patterns, colours, sizes and materials. The broad, up-to-date spectrum of functional cabinets also integrates ergonomics and sustainable user comfort. Vika has grown into a respected name, demonstrated by their nomination as Trends Gazelle and ROI-ambassador.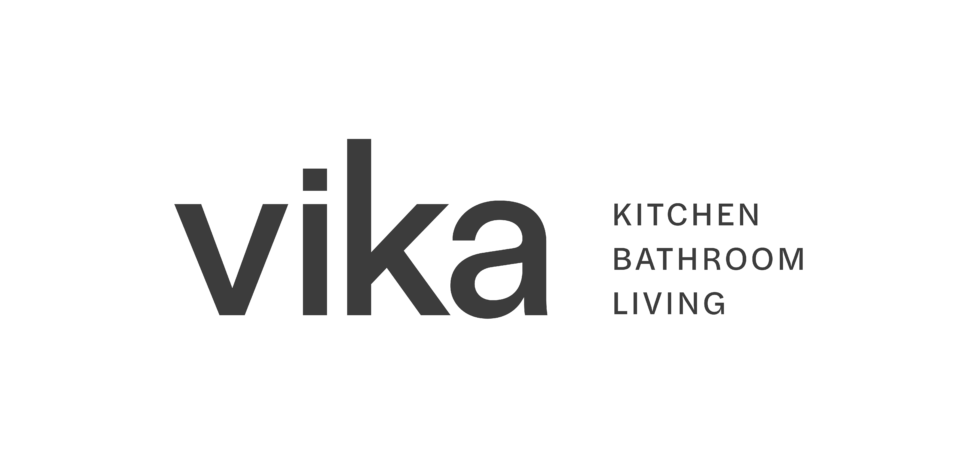 Senior Designer: Jean-François D'Or
Jean-François D'Or graduated in 1998 as industrial designer at La Cambre. He gained work experience with several design studio's, including Light Company, where he teamed up with reputed designers such as Maarten Van Severen and Hans de Pelsmacker. In 2003 he set up his own studio, Loudordesign Studio. He mostly designs living accessories for national and international brands. His designs take into account the needs of both manufacturers and end users. With his discrete and transparent products he wants to make everyday life just that little bit more enjoyable. Jean-François D'Or was Belgian Designer of the Year 2013.
Junior Designer: Frédérique Ficheroulle
Frédérique Ficheroulle (BE, °1988) comes from a family of architects, graphic designers and photographers. With a background like that, the choice for architecture and design studies was easily made. After her studies she went to work with Nathalie Dewez (Belgian Designer of the Year 2011) and with Jean-François D'Or. In 2015 she launched her own projects. Her fascination with both the industrial and the artisanal making process, helps her to establish a special dialogue between creator, product and user.
This product was developed within the 5X5® innovation process. With 5X5® Voka West-Flanders and Designregion Kortrijk offer companies the opportunity to develop their idea into a new product or service under supervision and in cooperation with a designer or design team.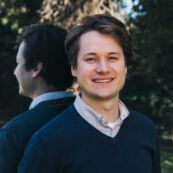 More info? Contact
Stan Dewaele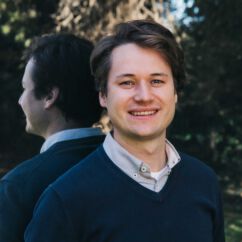 Stan Dewaele
Stan is the link between the industry and the designers. Under his coordination, the innovation processes with companies and designers take shape. As coordinator of the open makerspace BUDA::lab, he keeps his finger on the pulse of the makerspace world.