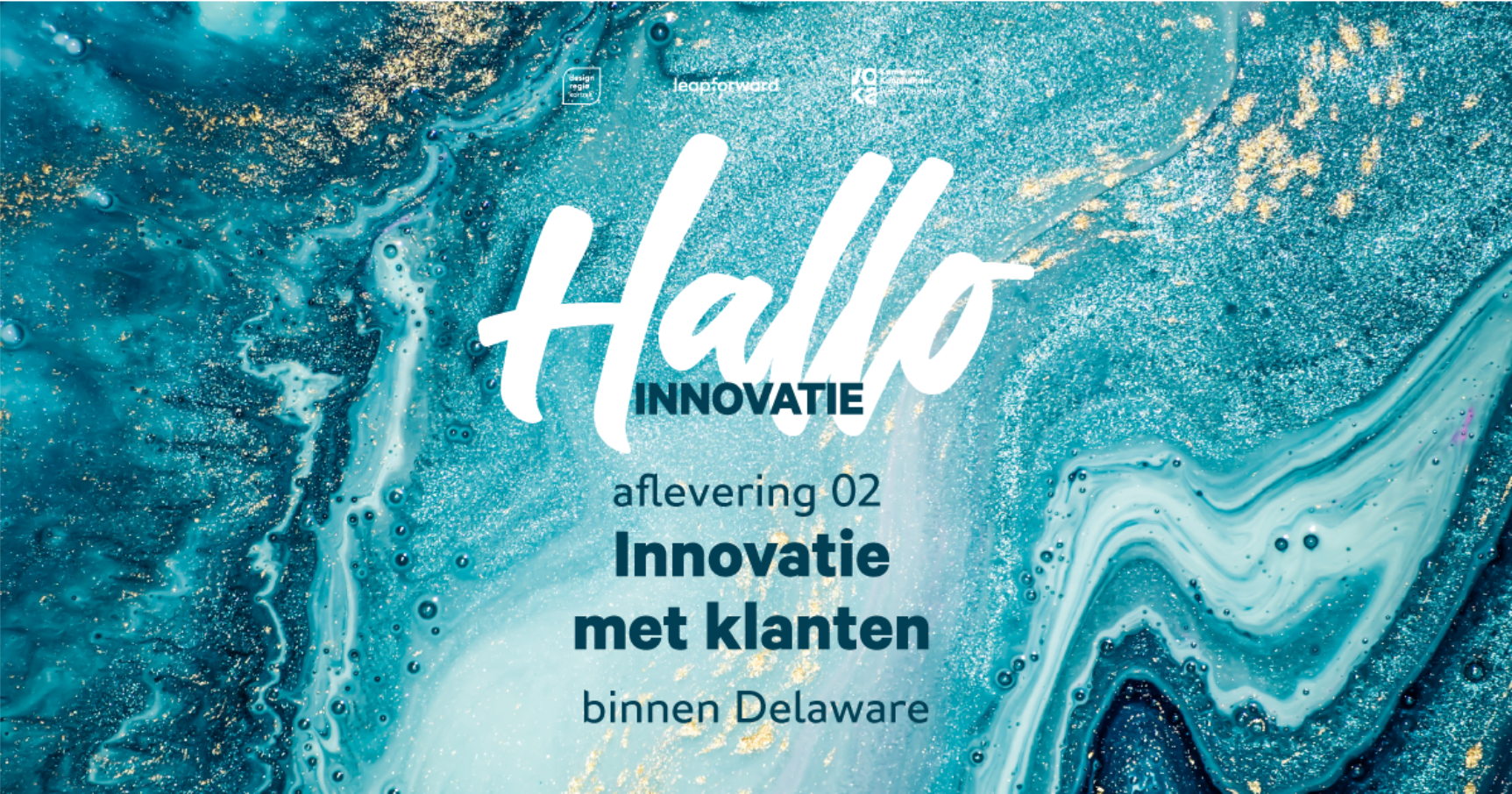 Hallo Innovatie episode 2
About innovation with clients
The second episode of our podcast Hello Innovation is online! In this episode we talk to Thierry Bruyneel, partner, and Illya Kuys Certified Cloud Integration Consultant, both at Delaware. They tell us about the DEL20 initiative, in which they go through an innovation programme together with a select group of clients. At the end of DEL20, 8 experiments are actually developed. This project that the customers don't pay for has many positive outcomes.

Listen to our podcast via www.halloinnovatie.be or find it in your favourite podcast app.

Hello Innovation is a podcast of honest stories about the search for successful innovation, together with Voka West-Vlaanderen and Leap Forward. In each episode, we talk to a designer and a leader of various West Flemish companies. They talk candidly about their experiences with innovation.