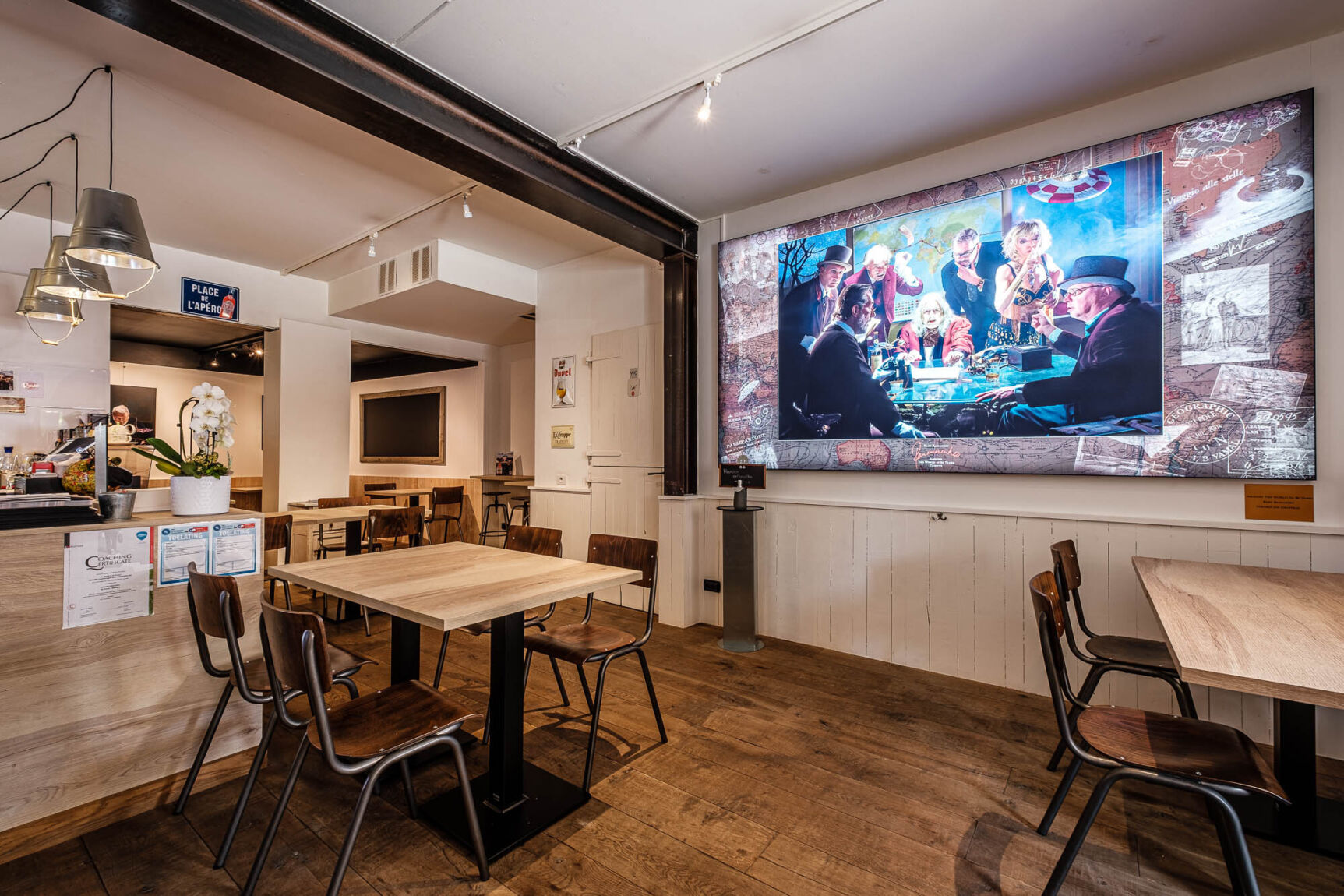 Eyecatcher for De Seule in Heule
For restaurant de Seule in Heule, it took a long time to find a good solution for the rear space of the restaurant.
Customers rarely sat down there. Within the framework of the DESIGN IN SHOPS project, a collaboration was started with architect Marie Vervacke, who not only tackled the rear space but also the whole restaurant and even the exterior. The intervention created a more pleasant atmosphere. Mona Visa's photo installation is the eye-catcher in the new interior.

With DESIGN IN SHOPS, the City of Kortrijk and Designregion Kortrijk want to give colour to Kortrijk as a city of innovation and design.

Want to know more about this project? Contact project manager Sébastien Hylebos.

Photo by Kattoo.