Een nieuw interieur voor barbier en herenkapper Haartiest
Sinds 2017 baat Thomas Hondequin zijn kapperszaak uit in de Jan Persijnstraat in Kortrijk. Hij vond dat het tijd was om het interieur in een nieuw jasje te steken en visueel sterker te maken. Het project DESIGN IN SHOPS kwam als geroepen. Met DESIGN IN SHOPS willen Stad Kortrijk en Designregio Kortrijk kleur geven aan Kortrijk als stad van innovatie en design.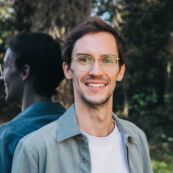 More info? Contact
Sébastien Hylebos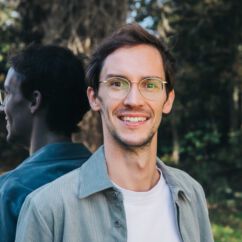 Sébastien Hylebos
Sébastien assists businesses in innovation and design. He is also responsible for projects on circular economy and digitalisation in cooperation with companies and designers.