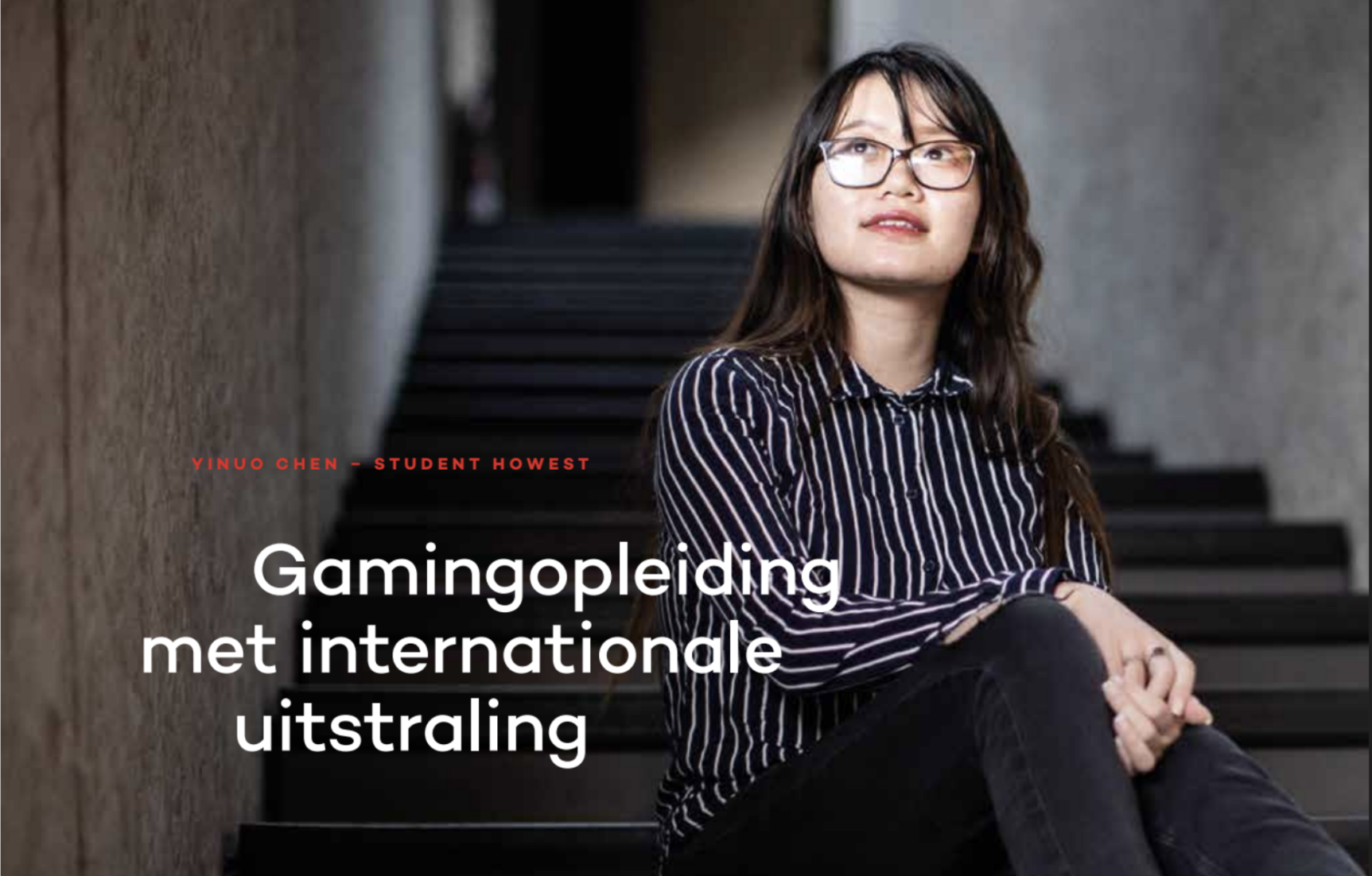 djdjjdijfijdiiidijfij diniund diudhs ifyujsdyhfuhuzehgf ebf euhf fuh fuhhqfuybzu fhygb An interview with gaming student Yinuo Chen
A globally respected study programme that attracts international students to West Flanders: Kortrijk has it. Yinuo Chen came from the Swedish city of Malmö to Howest in Kortrijk especially for it.
"I feel the same passion from the other students. We all want to make it real."
Yinuo was born in China and grew up in Sweden, where she attended an international school. From an early age, she dreamed of working on games. That's how she ended up in Kortrijk. "Howest is high on the list of game schools," she says. "I'm in my third year now and the content of the programme is exactly what I expected. It is hard work though. Because make no mistake: playing games is something completely different from making games."

The lessons of the programme are in English. "In the beginning, I found it obvious that there are so many international students here, but apparently it's rather exceptional in other disciplines. When I started here, I was really impressed by the support international students receive from Howest. That support helps you find your way here. In the beginning, I even thought I was helped too much. Then I thought 'what about the Belgian students - they need love too'." (laughs)

Her work is already strong, but Yinuo is extremely driven to become even better. "Last school year, after my last exam, I got back in front of the computer almost immediately. I had developed a 3D game world that I wanted to refine further. I feel the same passion from the other DAE students. We all want to make it real."

Yinuo realises that you don't just need technical skills to do that. "It also has to do with your attitude. By working a lot, you develop an even better eye for detail. Our teachers also teach us to be self-reliant, for example. Because when you work in a company, there is not always someone around to explain something to you. Then you have to be able to solve a problem yourself. You have to keep learning and evolving, because everything is constantly changing: technology changes, the sector..."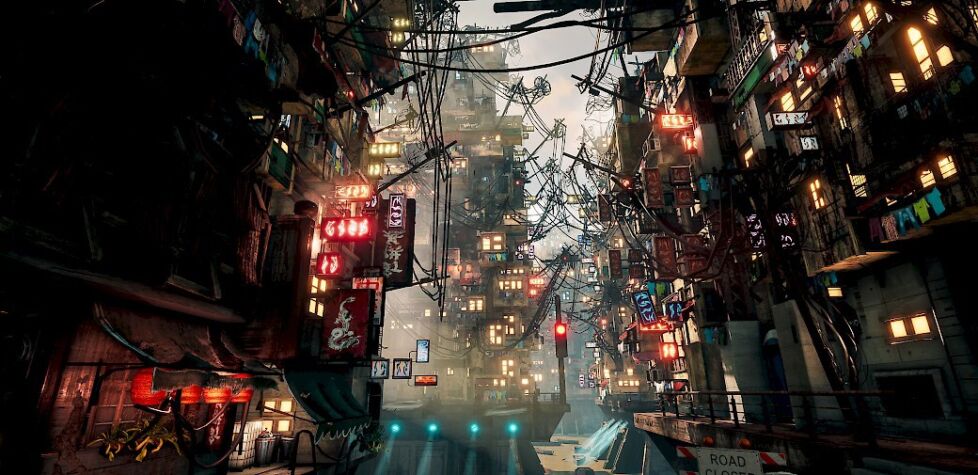 GOING EVERYWHERE ON FOOT
Yinuo does not have a lot of free time, but she does have some findings about Belgium. "Swedes are of the 'minding your own business' type; Belgians are more direct and ask more questions. In terms of architecture, I see parallels between both countries, but 'half houses' seem to me to be typically Belgian. I like Kortrijk: just like Malmö, it is big enough to be pleasantly busy, with nice bars and restaurants, but at the same time it does not have the disadvantages of a big city. I go everywhere on foot. And of course it's also a plus that you can visit a lot of other cities from here, like Bruges and Lille."

When we ask her if she feels a certain creative atmosphere here, she hesitates a bit at first. But then she makes a pertinent observation. "Almost everywhere I go, I notice high-level graphic work: from graffiti to poster design. Even the smallest shops or bars have a well-made logo. Everything here seems 'well designed'. And when you are surrounded by beautiful things, you are automatically stimulated to make things that look good yourself," she concludes.


Besides Howest, the Kortrijk region also has another college and two universities, each offering a wide range of courses.

VIVES
In this university college, students can choose from six fields of study. One of them is healthcare. In the 'Go Baby Go Belgium' project, students from that department work across courses to develop a personalised and converted electric trolley. This makes children who have limited mobility more mobile and improves their social interactions.

KU Leuven Campus Kulak Kortrijk
This KU Leuven campus offers 20 Bachelor's programmes spread over 6 faculties. Technological innovation is a hot topic, including in the interdisciplinary itec research group. There, a new project on artificial intelligence (AI) in healthcare is underway. In intensive care units, all kinds of alarms often go off, which can lead to anxiety and sleep disorders among patients, and alarm fatigue among-us nurses. AI can help to distinguish the 'true positives' from the 'false', to generate more personalised limits and thus lead to even better patient care.

UGent Campus Kortrijk
This university offers academic bachelor and master programmes in industrial and bio-industrial sciences. Circular economy and sustainability are hot topics here. In that context, students of the Department of Industrial Systems and Product Design designed a product-service system for sharing kayaks in the Blauwe Ruit. A kind of Airbnb for non-motorised boats, in other words.


Newspaper article from 'Meet creativity in your region', A publication in the framework of the recognition of the region as Kortrijk UNESCO Design Region.
Would you like to receive a physical copy? Mail to info@designregio-kortrijk.be!

Edited by Capone.