DESIGN FUSION 2021
The Tripod-II team is pleased to invite you to the Design Fusion closing event!

The ideal opportunity for you, designers, entrepreneurs, local authorities to co-create through a workshop, to reflect on the theme "Design for global impact", to be inspired by beautiful cross-border collaborations and to discover the actions of each partner in this project.
The current context forces us to organise this event in a digital way, but interaction and inspiration have remained priorities for the Tripod-II organising team. It will be broadcast live in French for the French-speakers and in Dutch for the Dutch-speakers.

PECHA KUCHA - 'De toegevoegde waarde van ontwerp en grensoverschrijdende samenwerking via Tripod-II'
15u - 16u
De partners van Tripod-II laten u volgens het PechaKucha-concept (een korte en dynamische presentatievorm) de toegevoegde waarde van ontwerp en grensoverschrijdende samenwerking ontdekken, in het licht van de activiteiten die tijdens de gehele projectperiode zijn uitgevoerd.

In collaboration with PechaKucha Night Liège event

ONTDEK DE SPREKERS HIER

WORKSHOP - 'Best practices om urban design-projecten met meerdere partners op te zetten'

9u - 12u

Tijdens het Tripod-II-project hebben we diverse innovatiesessies georganiseerd waarbij ontwerpers, ondernemingen en gemeenten elkaar ontmoetten om hun ideeën te delen en samen te werken (co-creatie). Het doel daarvan was het bedenken van innovatieve oplossingen voor hun problemen en kansen.
Deze workshop, die is verdeeld in drie delen, biedt ter inleiding drie ervaringsverhalen van Franse, Vlaamse en Waalse partijen. Een ontwerper deelt zijn visie op dit partnerschap met een onderneming en een gemeente, waarna een industrieel en een vertegenwoordiger van een stad of gemeente over hun ervaringen zullen vertellen. Ze zullen de resultaten bespreken die zijn behaald in het kader van 5 projecten:
· Slimme vuilnisbakken
· Signaletiek fietsroute in het Eurometropool gebied. 'Blauw vierkant'
· Onderhoud groen in de openbare ruimte
· Zicht op de toekomst
· Gedeelde mobiliteit
Na dit uitwisselingsmoment beleven de deelnemers een online samenwerkingservaring, waarbij ze hun mening geven over de prototypen die zijn ontwikkeld tijdens de co-creatiesessies van het Tripod-II-project. Op interactieve wijze ontdekken ze verschillende voorstellen en bedenken ze verschillende oplossingen om deze ideeën in de praktijk toe te passen, waarbij ze interactieve co-creatietools gebruiken.
We sluiten af met een interactieve sessie van 30 minuten, waarin we tips & trucs met de deelnemers delen die gebaseerd zijn op onze ervaringen met het Tripod-II-project. Deze tips & trucs hebben betrekking op thema's die de deelnemers zelf hebben gekozen (bijv. hoe kies je een ontwerper, advies om betere prototypen te maken …).
Let op: het aantal plaatsen is beperkt.

SCHRIJF JE HIER IN

KEYNOTE SPEECH - 'Can design have a global impact?' , by Satyendra Pakhalé - industrial designer, founder of Satyendra Pakhalé Associates, Amsterdam, NL

16:00 - 17:30

The design profession, which takes into account the social, economic and environmental context, must evolve to integrate new parameters in the approach and execution of the work. The Tripod-II team offers you the opportunity to reflect on the question 'Can design have a global impact?' and discover how Satyendra Pakhalé reflects on his work. This inspiring keynote speech will be followed by a question and answer session with the speaker to exchange ideas on this topic.
Companies and designers, what is your vision on this topic?

SIGN IN HERE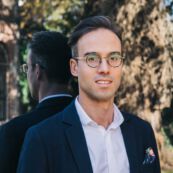 More info? Contact
Stijn Debaillie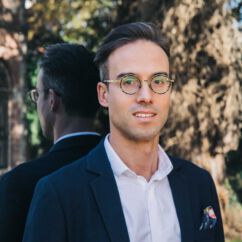 Stijn Debaillie
Coordinator
As coordinator, Stijn has been taking care of the ins and outs of the organisation for 9 years now. He is always looking for exciting opportunities for the organisation, both as a subsidy project or as a service.For two years now, Stijn has also been chairman of the 41 UNESCO Cities of Design, through which he exchanges knowledge and projects and builds up an international network for the organisation and the Kortrijk region.