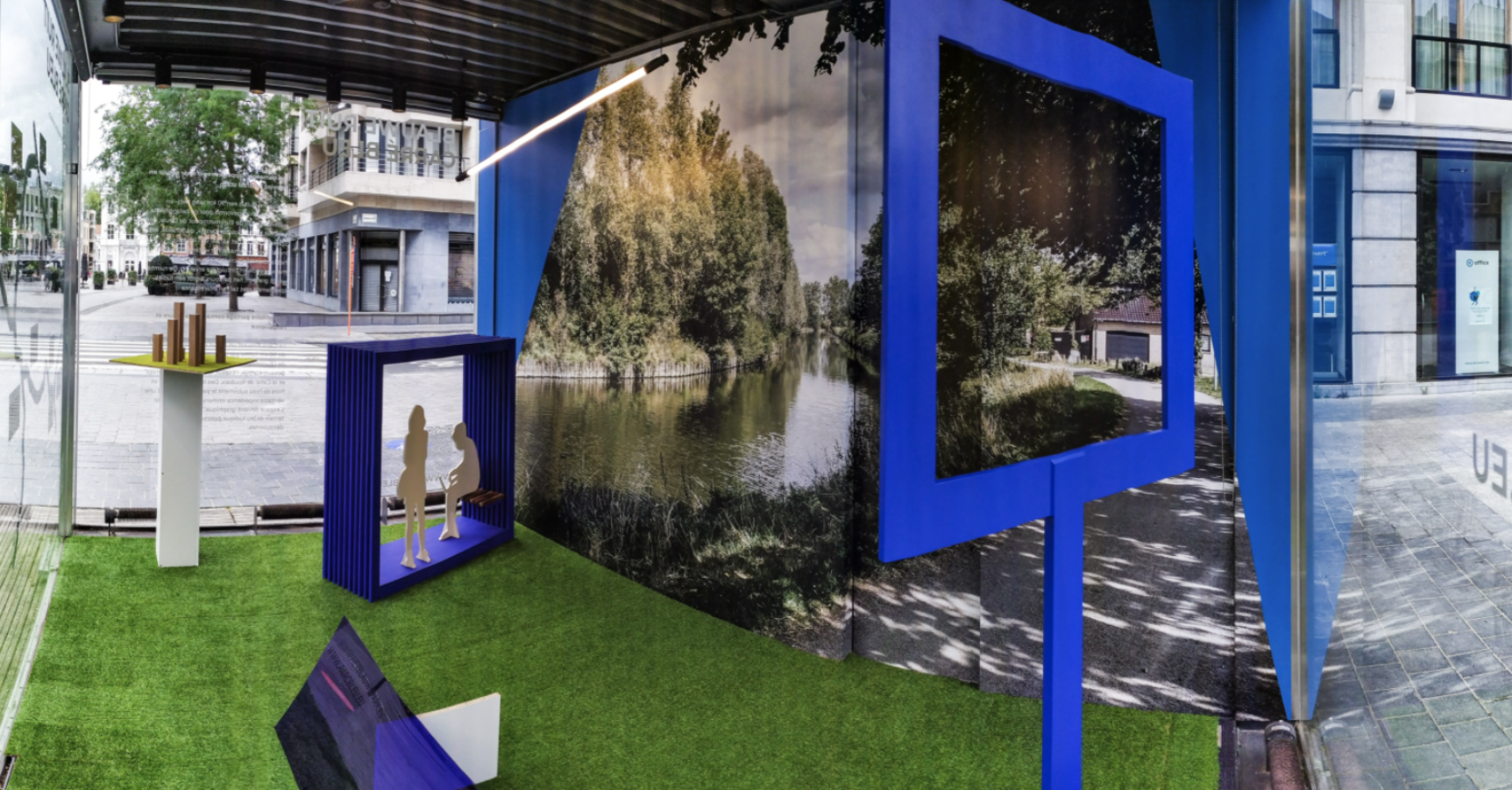 Blauwe Ruit in the KIOSK
This month's KIOSK will focus on the Blauwe Ruit of the Lille-Courtrai-Tournai Eurometropolis. This is a 90 km loop along existing waterways in the heart of the Blue Park. It connects the three sub-regions of the Eurometropolis by water and is the gateway to this rich cross-border area, which is ideal to visit by bicycle, on foot or by boat.
In 2019, the Eurometropolis, together with the Interreg project Tripod II, its partners, Lille World Design Capital 2020 and Leiedal, launched an international call aimed at creative people with the request of recognisably marking the Blue Diamond.
By providing sustainable markings in the landscape, the Eurometropolis, together with its partners, wants to further strengthen the identity of the Blue Park and emphasise its cross-border context.

The French designer duo Valot & Druet developed concept installations that mark the Blue Diamond: frames that draw attention to places in the landscape or graphic interventions, transparent shelters that make the connection with the water, floating cubes, benches along the water's edge, sitting blocks, benches, etc.

Scattered along the Blue Diamond, the Eurometropolis would like to see a number of sustainable installations emerge to highlight its identity.

This work is being carried out in co-creation with designers and companies as part of Tripod II and a POC (Proof of Concept) for Lille World Design Capital 2020. Tripod II is an interreg project for cross-border cooperation, supported by twelve partners who are all actively involved in economic development and/or design.)

Photos by Valot & Druet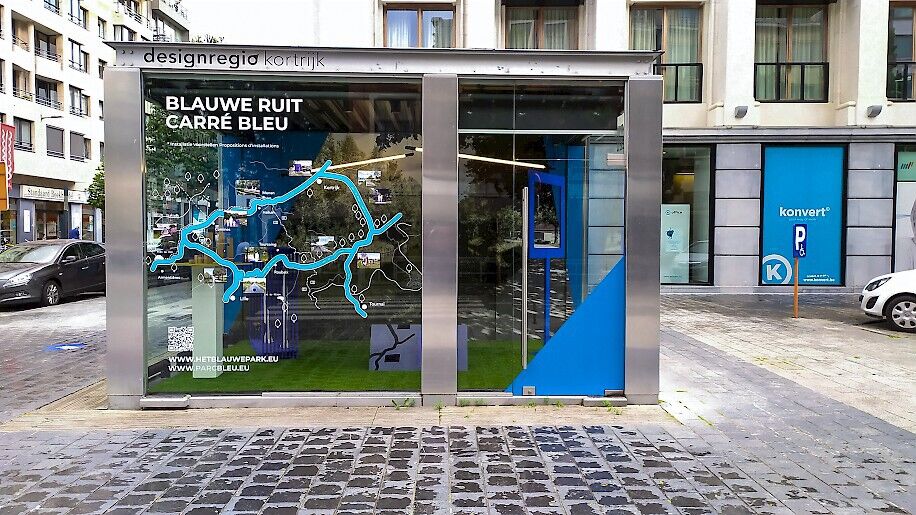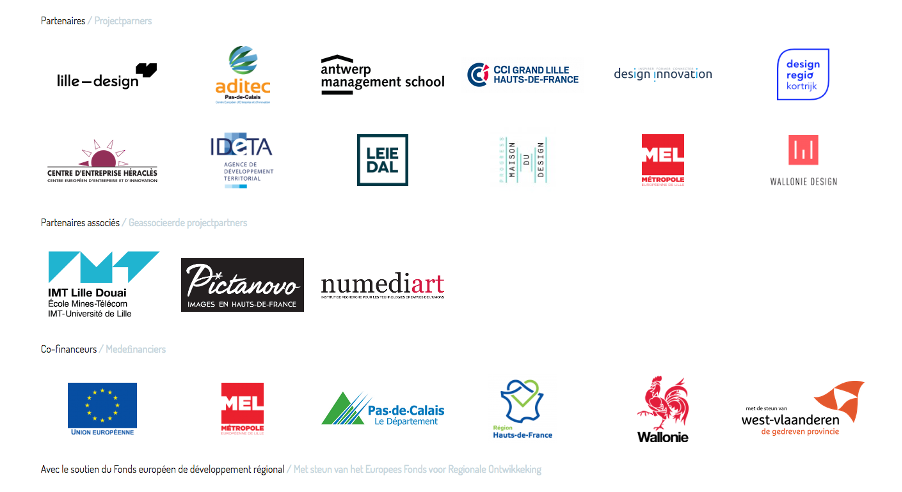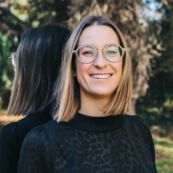 More info? Contact
Lisa Declercq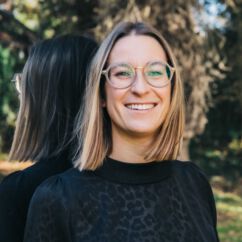 Lisa Declercq
Lisa is responsible for the offline and online visibility and communication of Designregio Kortrijk. She is always looking for the next big thing in young design talent and builds up the creative community of the organisation.