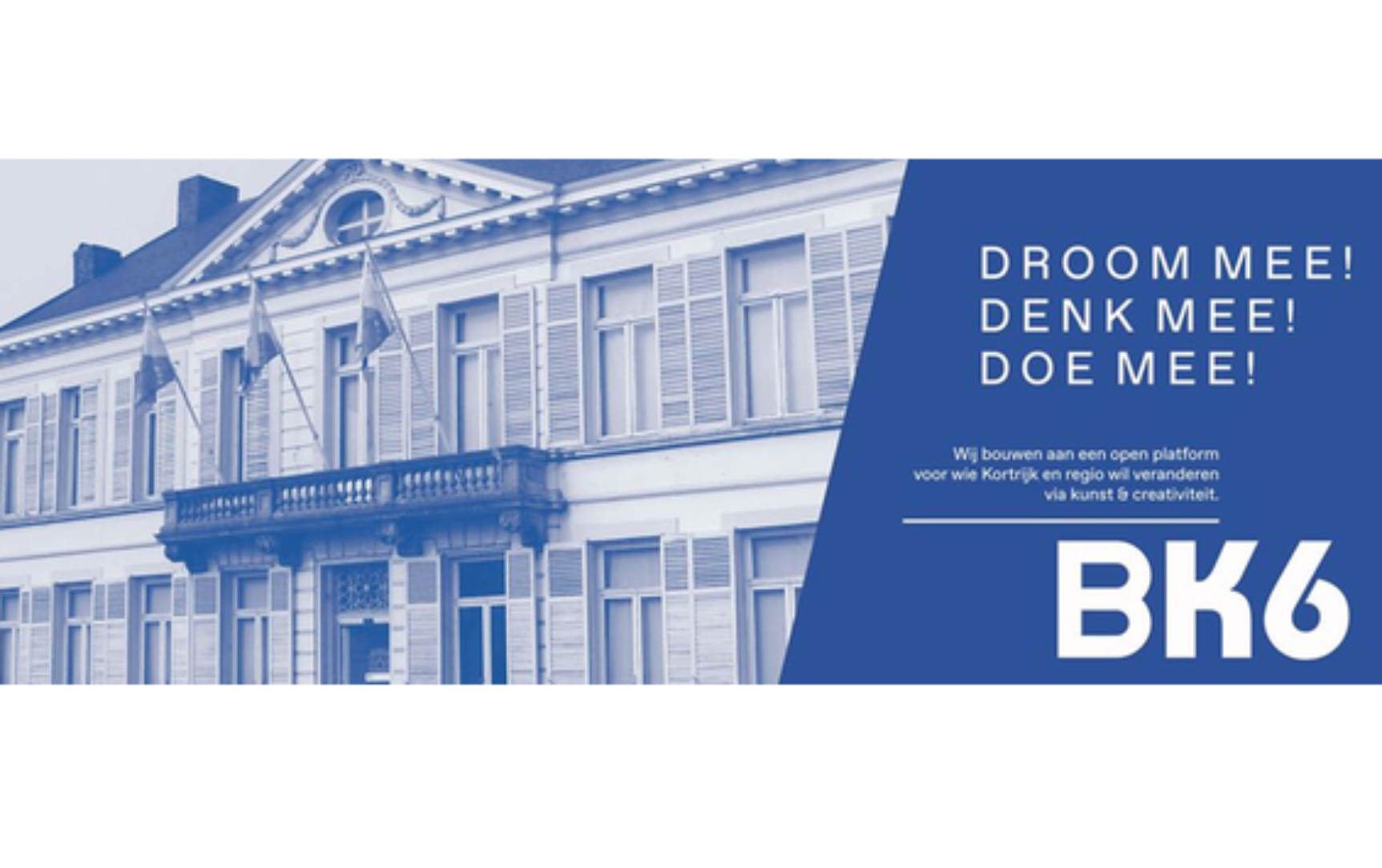 BK6 call: creative and solidarity in times of corona
We are looking for ideas or actions to incite people through art or creativity to more solidarity in Kortrijk and its region!
Which projects are we looking for?
Creative projects that, in these difficult times, can ensure more social connection in your neighbourhood, with a target group in a vulnerable situation, between generations, etc. You do not want to carry out this project on your own, but are looking for people or organisations that can realise this with you.

What can we offer?
BK6 has the ambition to grow into an open platform for those who want to change Kortrijk and the region through art and creativity. With the support of the Streekfonds West-Vlaanderen, managed by the King Baudouin Foundation, BK6 can provide a contribution of €500 per project for 10 projects.
Not only can we support you financially, we can also put you in touch with people, organisations, city services or entrepreneurs who can help realise your project. Furthermore, we distribute and strengthen your communication through our channels.Do you dream, think and act?
Let us know what your project idea is and briefly answer a few questions via this form.
Need inspiration? Check our Facebook where we post daily projects that make these quarantine times a little warmer.
Do you want more information about submitting a project proposal? Mail us at bk6@kortrijk.be.