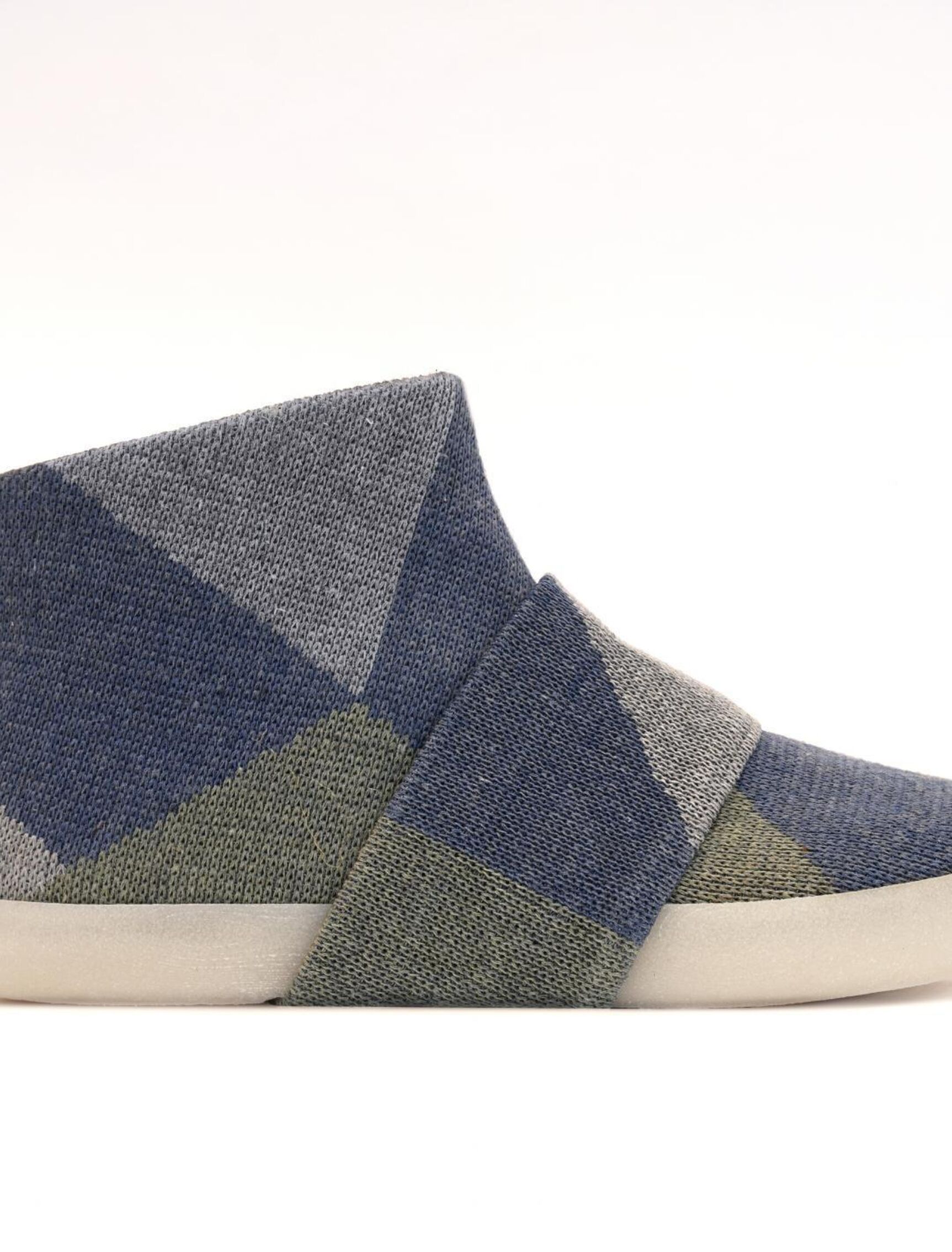 ANNA
The circular sneaker, made from recycled natural materials, designed for disassembly.

The textile and fashion industry is one of the most polluting industries worldwide, generating countless tons of waste.
Our goal was to find a way to reduce this textile waste by reusing and upcycling it.
The ANNA sneaker is an exemplary case of what can be done with this upcycled material, fitted into a hip and marketable product.
Made from recycling. Designed for recycling.
This design limits the amount of new virgin materials needed in the end product and therefore significantly reduces its ecological footprint. At the end of its lifetime, the sneaker can be easily taken apart and the reclaimed materials are to be reused for a new purpose.
The upper knitted part of the sneaker is made from recycled denim fibres in combination with natural Lenzing™, Lyocell and Lenzing™ Viscose Color fibres, eliminating the final dyeing process.
Instead of using glue, the limited number of parts are stitched together and can be separated easily. A zipper helps to put on the shoe and ensures an easy fit.
ANNA is a low impact product: using recycled material and eliminating the dyeing process results in huge water and CO2 savings compared to the use of standard virgin cotton; selecting a local circular supply chain reduces the global transportation footprint; and it is made from natural biodegradable fibres, avoiding plastic waste pollution.
And most importantly: it looks fashionable, doesn't it ?
Company: ESG
European Spinning Group (ESG) is a Flemish family business focusing on textiles, both for production and distribution of textile yarns for a variety of markets (interior textiles, clothing, technical textiles). As a result of partnerships with clients, suppliers, knowledge institutions and others, ESG develops custom products and solutions that contribute globally to a more creative, effective and durable textile industry.
The textile and fabrication industries in Flanders, together with a number of other partners like collectors and sorters, play a crucial role in the circulair textile economy. We believe strongly that this cross pollination will unite the creative sector, the social economy, the local textile industry and educational and research partners again.
Our participation in the Design 5x5 trajectory forms the bridge between professional and young designers. Aiming at, through a socially influential innovation process, researching different product and market possibilities for upcycled textiles; developing a new "ESG Green" product with a strong positive ecological impact for Interieur 2018; and sharing our story and process from collection till product creation with the world, to inspire people, designers and companies.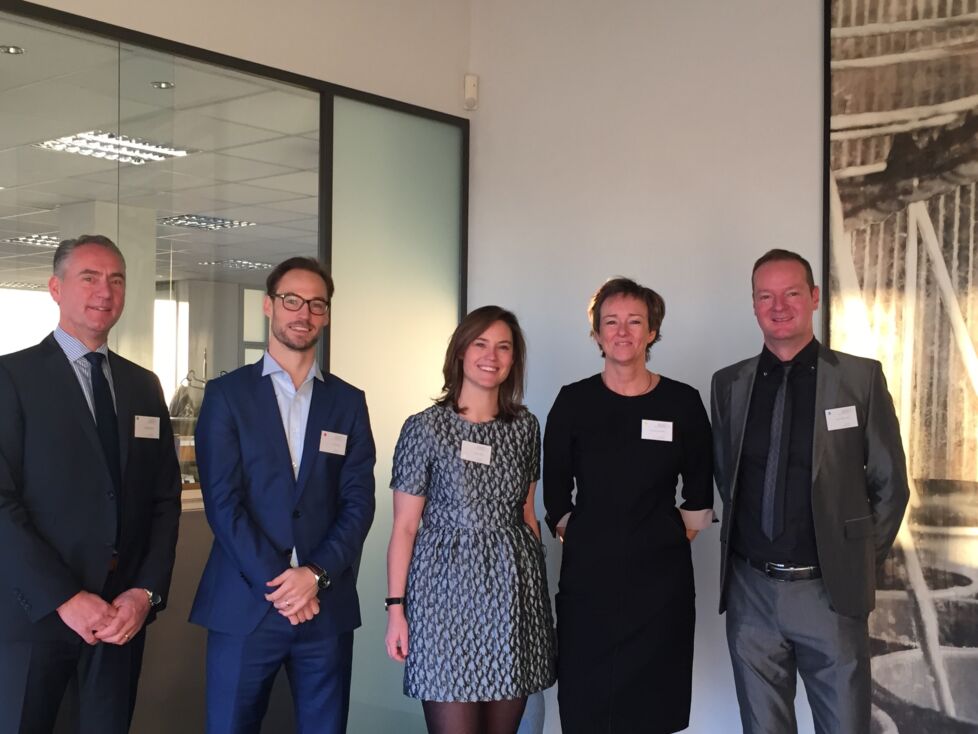 Senior Designer: CREAX
CREAX speeds up the innovation – and R&D process by offering both ideas and solutions. This is the result of a unique and characteristic methodology, and the transfer of knowledge between different sectors. The combination of the external CREAX mindset with company specific knowledge and expertise results in a motor for innovation.
The basic philosophy of CREAX starts from the idea that 'somebody somewhere already solved your problem'. The current knowledge economy leads to knowledge being abundantly present and available. By transmitting ideas, solutions and technologies across industries and domains, CREAX combines their specific point of view about technology with the focused knowledge of their customers.
Junior Designer: Knitwear Lab
Development of industrial knitting for fashion, shoes and technical applications.
Knitwear Lab is driven by its love for industrial knitwear. In our Lab we develop stitches, knit designs, design collections and take care of productions.
Our design team helps you on a strategic level to integrate knits into your collection.

This product was developed within the 5X5® innovation process. With 5X5® Voka West-Flanders and Designregion Kortrijk offer companies the opportunity to develop their idea into a new product or service under supervision and in cooperation with a designer or design team.