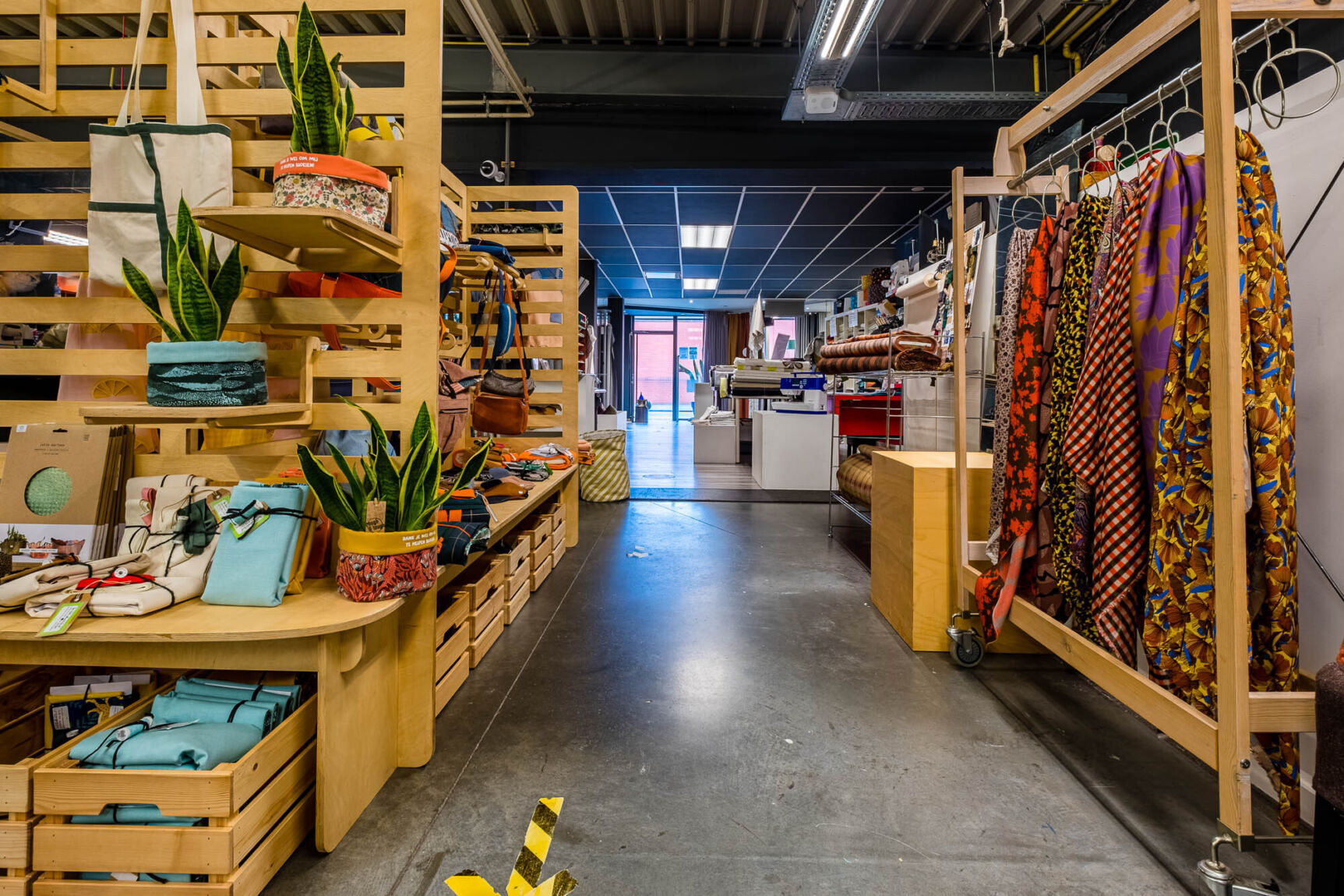 A modular presentation cabinet for Wild van Stof
Wild van Stof is a driven family business and has a passion for beautiful fabrics, decoration, fashion and accessories. They needed a breath of fresh air to give the products even more character.
Within the DESIGN IN SHOPS project, Thomas Hourdain of Tomish Design developed a completely new modular wooden furniture. In this way, the fabric packages and other articles can be displayed in an appropriate manner. The flexibility of the furniture allows to always create a new arrangement depending on the products. In this way, a new atmosphere can always be created in the shop.