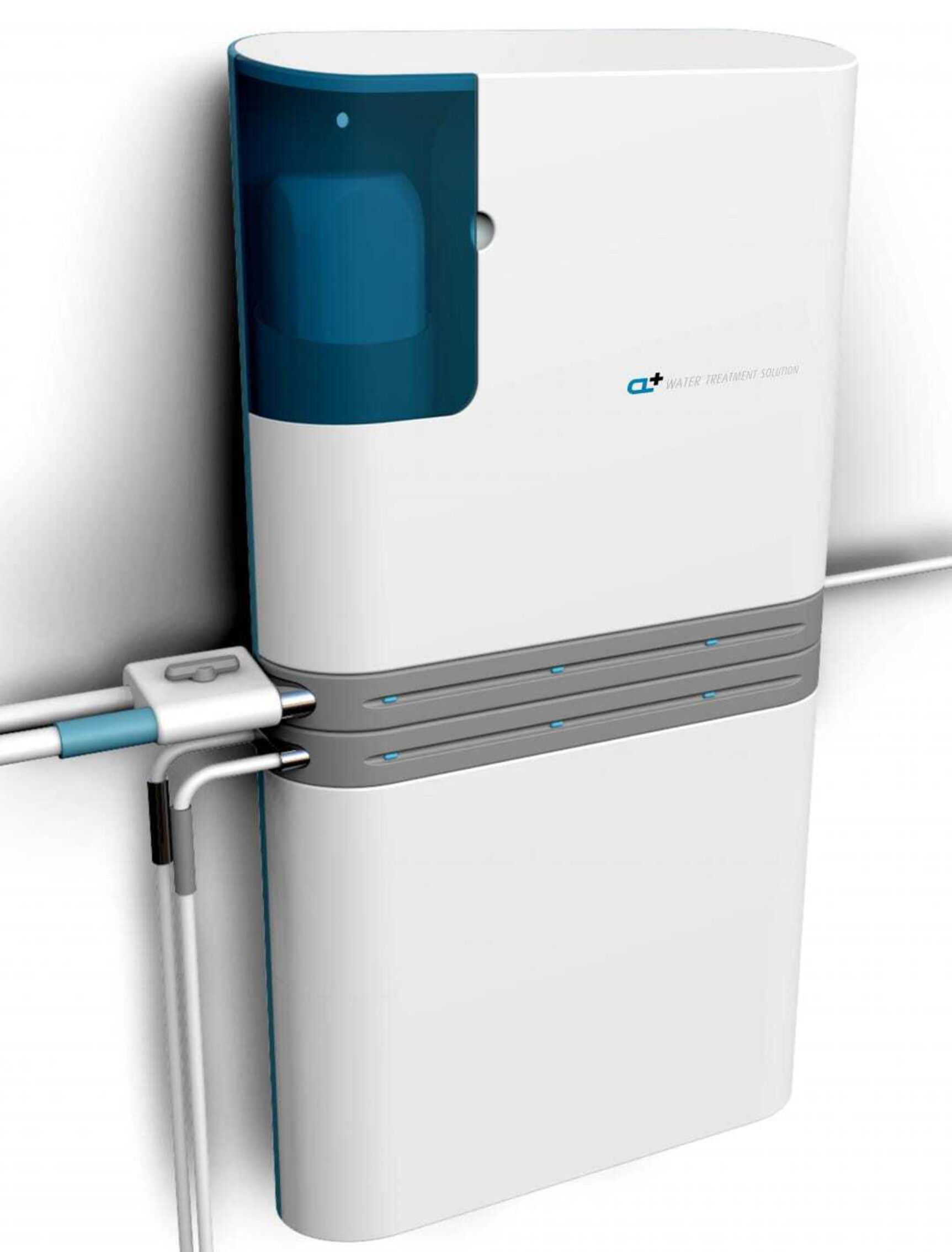 A+
While developing the unique water management solution A+, the needs, wishes and habits of the users of water softeners were taken into account: simple to install, manage and control. This resulted into a product that looks anything but technical. It also combines the functions of related devices in a modular way, so as to keep meeting the family's changing needs. The result is an integrated concept that is very different from any other system in the market.
Company: Euraqua
Euraqua Europe is member of the Pollet Water Group (PWG). This international company has over 25 years of experience in the production and commercialising of integrated solutions for water management. The broad spectrum comprises high-end products for applications in both residential and commercial environments, always combining technology with user-friendliness and efficiency.
Senior Designer: Johan Bonner
Johan Bonner studied Integrated product development and marketing management. He worked for among others Samsonite and is a member of the design team of Pars Pro Toto, a full-service design agency, specialised in the strategic accompaniment and implementation of innovation projects. Leitmotiv is design thinking: a problem solving attitude with attention to creativity, empathy and rationality. Pars Pro Toto won several awards, including the Red Dot Award and Design Management Europe Award.
Junior Designer: Wendy De Moor
Wendy De Moor (BE, °1975) got her PhD in psychology at the University of Ghent. In 2013 she founded Foxtale, a marketing research bureau that allows companies to really benefit from customer design. Supported by a thorough scientific background, Wendy guarantees deep insight into the end user and an optimum implementation of these insights into the design process, all of this done with a no-non-sense, can-do attitude.
This product was developed within the 5X5® innovation process. With 5X5® Voka West-Flanders and Designregion Kortrijk offer companies the opportunity to develop their idea into a new product or service under supervision and in cooperation with a designer or design team.