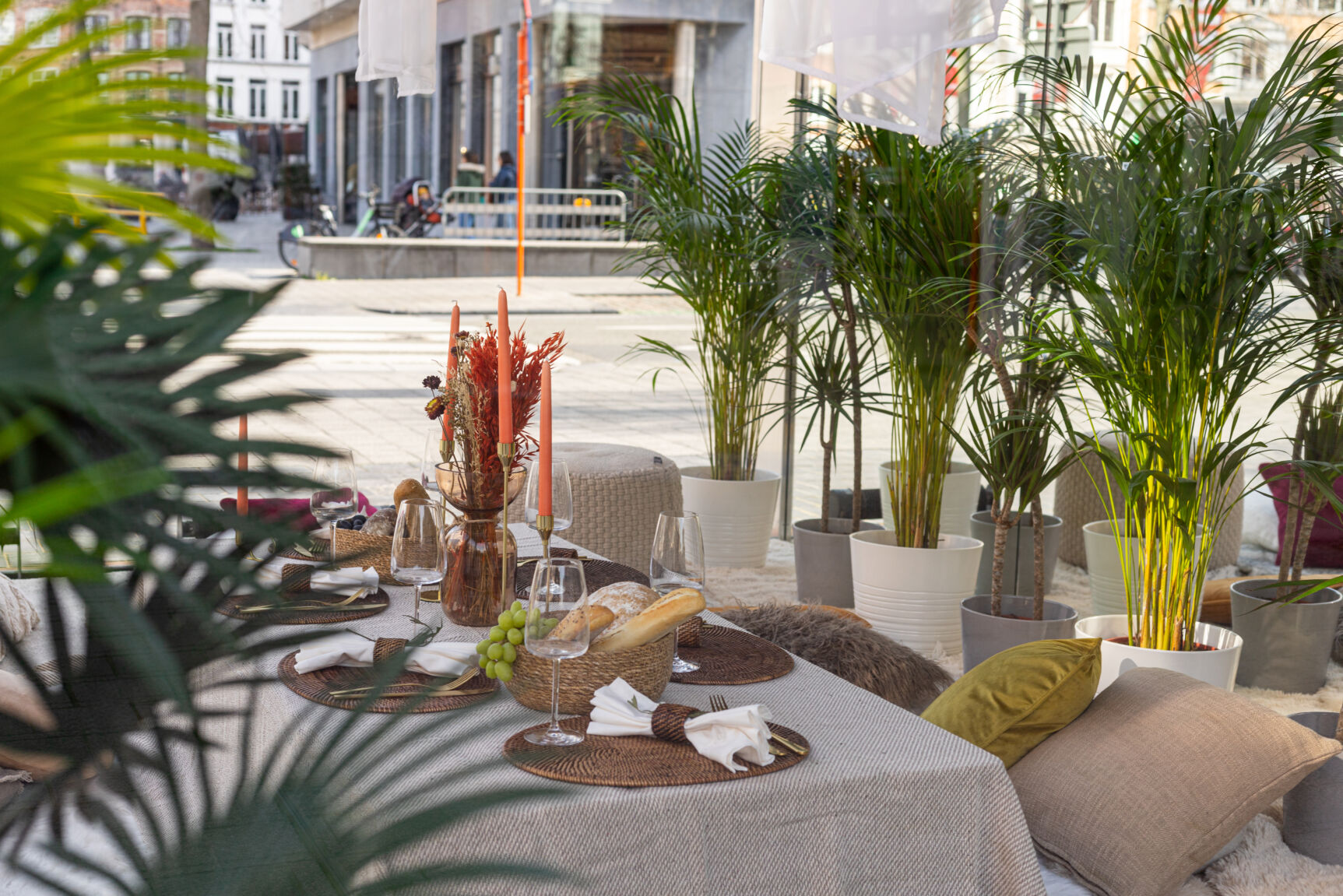 Tiseco and Studio Rozanje transform Kiosk into fresh spring room
Tiseco dresses every room in your house
For 75 years, the Anzegem-based company Tiseco has been active in the world of textiles.
What originally started with the production of handkerchiefs, has grown over the years into the design and production of attractive kitchen, bed, bath and living textiles.
We can dress every room in your house', is how it sounds at Tiseco, which now exports worldwide from Japan to North America.
It does so under its own name, but also with brands like Tiseco Home Studio, Lief!, ZICZAC and Citybeech. One constant remains: each design is still designed and produced in Flanders.
Studio Rozanje: young promising design from our own region
For the interior of the kiosk, Tiseco is linked to a young promising designer from the region. Studio Rozanje is the alter ego of Shelsey Pattyn, originally from Moorslede but recently a resident of Kortrijk.
She started her own design studio in 2018 because she wanted to put her own style into the world. Since then, she has mainly focused on styling, art direction, photography and burning hip labels.