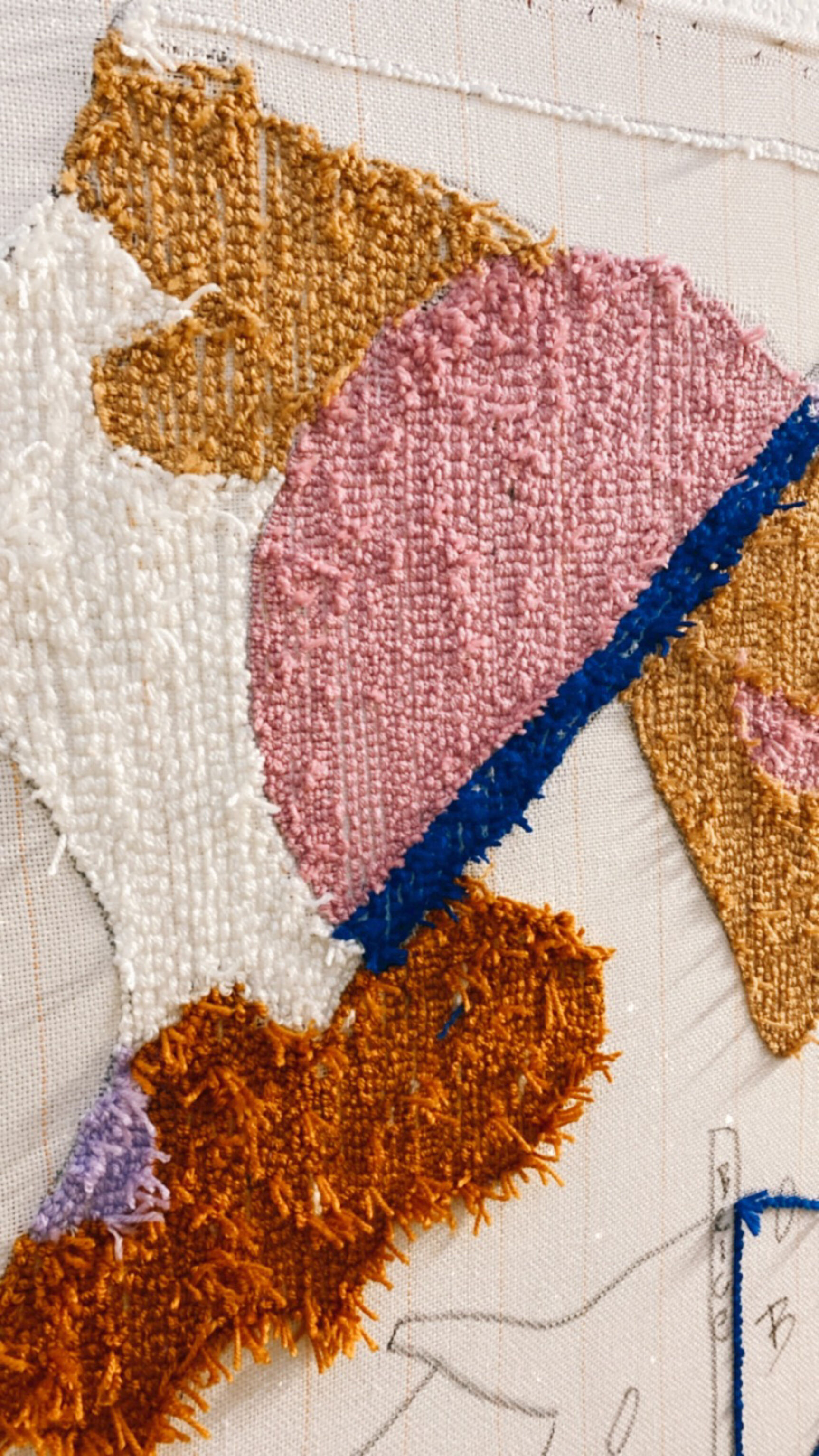 Textiles unravel in group exhibition at museum Texture
Eleven artists balance with the serrated scissors. A unique rendezvous with textiles and each other results in the exhibition 'Rafelen', on view from 18 March to 16 April 2023 at Texture, museum of flax and textiles in Kortrijk. The group exhibition is part of the Memento Festival, curated by current Kortrijk typesetter Astrid Haerens.

The collaboration consists of the collective Lien Anckaert & Lara Jacoba Breine, mixed media storyteller Klaas De Baere, visual artists Merel Van de Casteele, Larissa Viaene & Willem Moreel and illustrators Elise Vandeplancke, Xavier Truant, Shanna Coppens, Flore Deman & Toon Delanote.
All with roots in and around Kortrijk and a great interest in taking up this challenge on the basis of their own work. Thanks to several workshop days in museum Texture, they gained insight into new techniques, each other's approach and their own confrontation with fabric. Pen and ink meet tufting and patchwork, among other things. For the first time, paper was exchanged for cloth and fluffing was allowed.
Memento Festival Kortrijk
This exhibition is part of the Memento Festival, curated by Astrid Haerens, Kortrijk's current typesetter. The theme of this year's Memento, work and productivity, is perfectly in line with what the artists went through during this project; each individually but also together. Painstakingly searching for the right patterns, appropriate positions of the sewing machine and a suitable colour of wool. As well as looking for openings to integrate an existing formal language when introducing a new medium. Tying up loose ends or loosening them further.
The group exhibition 'Raffling' is a quest for how textiles, combined with familiar techniques, unite diverse visual work. At the Kortrijk textile museum Texture, discover how all this unravels.
Group exhibition 'Fray' at museum Texture
Saturday 18 March to Sunday 16 April
Tuesday to Sunday, between 10 a.m. and 5 p.m.
free admission
Vernissage on Saturday evening 18 March between 5pm and 9pm in the presence of the artists