Netwerkevent Flanders DC: Starting in design
Do you want to start or have just started as a service designer and want additional tips on how to tackle your business? Then the networking event 'Starting in design' on Tuesday June 13 is something for you. Together with Designregio Kortrijk, Flanders DC will guide you through the design sector and tell you how you can make your plans concrete. Jonas Devacht and Femke Vanbelle (Bloudruk) will tell you from their experience how they approached it. In addition, the event is an ideal opportunity to network, learn from each other and get inspired.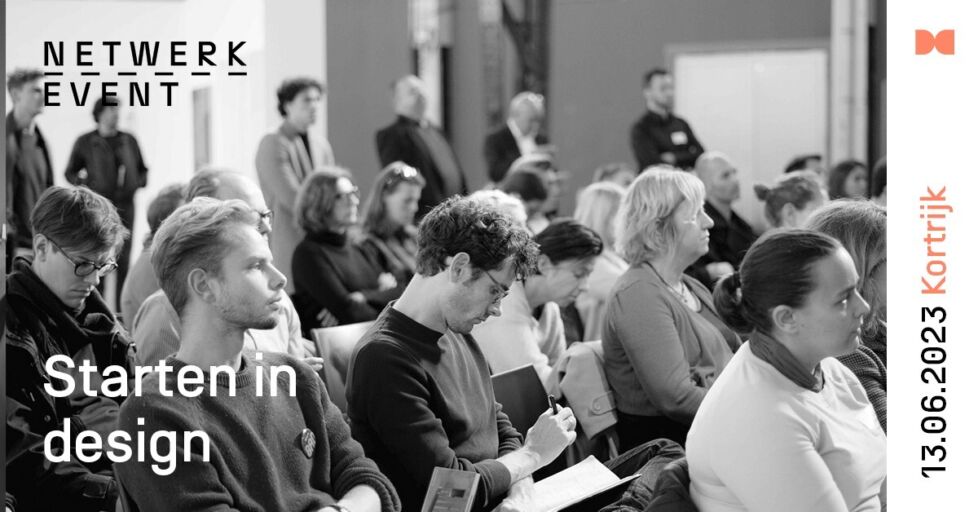 For whom.
This event is aimed at designers who design on behalf of clients. These are designers who have been working within graphic and digital design, illustration, product design and interior design for less than three years.
Program
14:00 - 14:30: Intro by Tom Suykerbuyk (design coordinator Flanders DC) and by Designregio Kortrijk
14:30 - 14:50: Testimony by Jonas Devacht
15:00 - 15:20: Testimony by Femke Vanbelle (Bloudruk)
15h35 - 16h35: Pingpong x Flanders DC advisor or co-starter
16h35 - 17h00: Networking
Practical
The networking event takes place at BUDAfabriek in Kortrijk.
Participation fee is 15 euro (incl. VAT).
Registration is required via this link.
Pingpong: During the 1-on-1 pingpong session you can talk with our advisors and (fellow) startups about all kinds of ideas and topics you are facing. An ideal opportunity to network from which you learn, support, gain opportunities and motivation.
The event is wheelchair accessible.
Testimonials
Jonas Devacht is a freelance illustrator with experience working in design studios in New York and the UK. With his unique style and attention to detail, he has helped many clients bring their brand, packaging and merchandising to life.
After ten years of freelancing for various museums, arts centers and festivals, Femke Vanbelle founded the creative design studio Bloudruk in early 2021. In two years, this one-man business grew into a versatile, seven-member team. Meanwhile, the team is in the midst of a transition from studio to agency.