Jewellery design and laser cutting in the BUDA::lab (12 - 16 years)
Make your own laser-cut jewellery in solid wood (12 - 16 years)
This workshop takes place on Monday 27 and Tuesday 28 December from 2 pm to 5 pm.
Make your own original jewellery for yourself or as a gift!
During the 2 lessons we will design different jewels, print them on the computer and laser cut them ourselves.
We will make different designs taking into account the possibilities and limitations of the laser cutter.
Your own designs can be sent through to contact@inevacquier.be before the class, so they can be converted during the first lesson. Of course, this is also possible during the first lesson. We provide a lot of inspiration!
From the different designs, you choose a few that we will first try out in birch or poplar.
Your final designs will be laser-cut in the solid hardwood of your choice.
In the second lesson, we continue working, cleaning the jewels and assembling them with stainless steel components (nickel-free).
The jewels can still be painted or varnished according to your own taste.
Afterwards, you can take all the self-made jewels home!
Price: 80€ for 2 afternoons including use of lasercutter, hardwood, paint and paint pens and a selection of brooches, earpins, etc... in surgical steel
Age: 12 to 16 years
Date and time: Monday 27 and Tuesday 28 December from 2 pm to 5 pm
To bring along: apron + possibly your own image and inspiration material
This workshop is led by www.inevacquier.be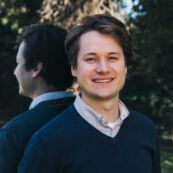 More info? Contact
Stan Dewaele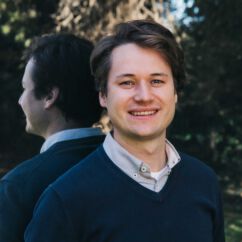 Stan Dewaele
Stan is the link between the industry and the designers. Under his coordination, the innovation processes with companies and designers take shape. As coordinator of the open makerspace BUDA::lab, he keeps his finger on the pulse of the makerspace world.