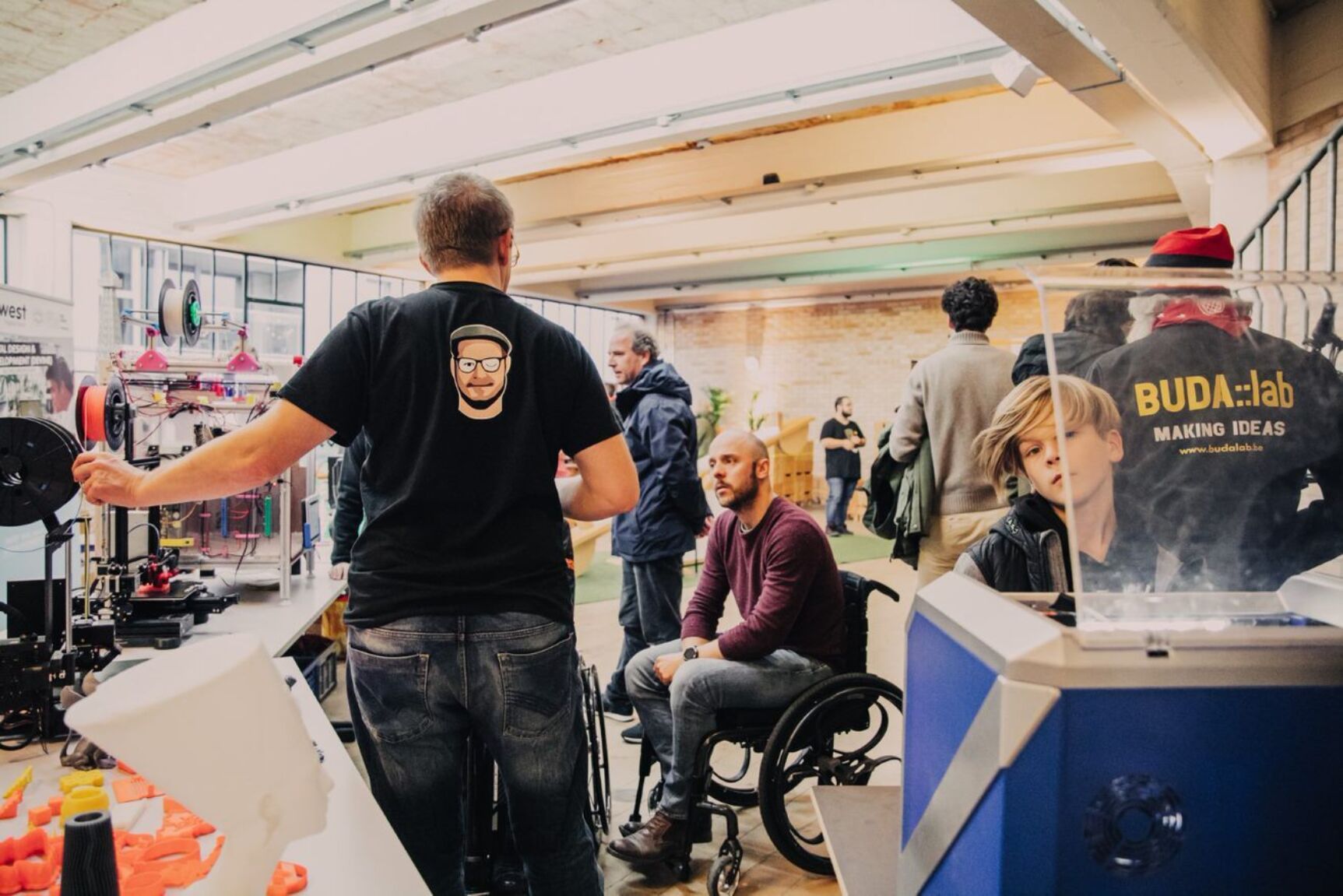 BUDA::lab open door
Young and old are welcome on Sunday 15 May
to discover the BUDA::lab between 10am and 4pm!

You will get to know the machinery and the projects, you can participate in numerous demos and kids' quests and you can ask all your questions to the volunteers.
It has been enough, this winter and Covid crisis that forced us to press the pause button for a while. We are burning with desire to meet each other again, to inspire and show what we have been working on the past months.
And what better way to do so than on an Open Lab Day?
We welcome you, your family and friends on a nice spring Sunday.
PROGRAMME:
Demos:
11:00-11:30: laser cutting demo
11.30-12.00: 3D printing demo
13:30-14:00: laser cutting demo
2:00-14:30pm: 3D printing demo

KIDS quest:
11am-11:30pm
2pm-14:30pm

Continuously:
Create fair and free visit!

Budafabriek 2nd floor, Dam 2a, Kortrijk
Zelf een maker?
Ging jij ook aan de slag met je 3D-printer of lasercutter
en zou je het wel leuk vinden om aan zielsgenten te tonen wat je gerealiseerd hebt?
Laat het ons weten, dan voorzien wij een plekje op de inspiratiebeurs die dag.