GALLERY: a mobile showcase module
Have you designed an impressive product, set up an inspiring activity or undertaken a pioneering initiative? Then we offer your company or organisation the space to share it with the general public in an original way in our "Gallery". The module is designed to travel within the region to reach even more people.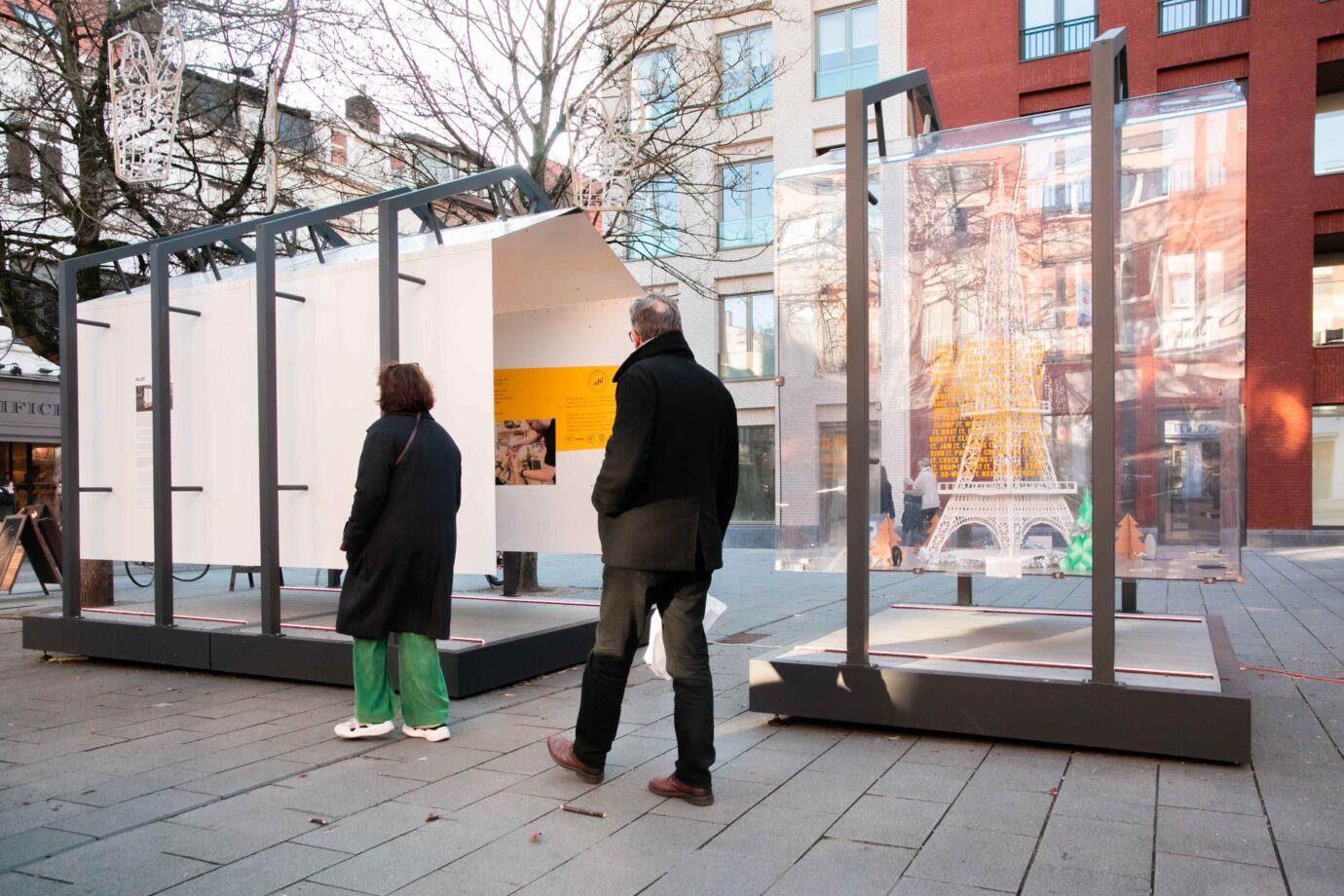 A mobile showcase module in the city
With the Gallery, textual and graphic information as well as physical objects can be displayed in a creative way. In this way, passers-by can be optimally inspired and informed.

On the basis of a briefing, we link an external graphic designer to the Gallery user who is responsible for the concept development of the presentation. Together, we look at which profile could be interesting.

A 3-month use of the Gallery includes:

- Matchmaking and guidance by Designregio Kortrijk with an external designer;
- Graphic design;
- We also communicate with DRK about the result: photos in our newsletter (+10,000 recipients), Facebook (+5,000 followers), Instagram (+4,800 followers), LinkedIn (1,900 followers). In communications, we always mention collaboration. The created content is shared with the user.

Optional:

- Rent extra month;
- Renewal of graphic work during the period

Not included:

- Transport, construction, demolition and removal of content is under the user's control. If this is not possible, a price for this can be requested from DRK.
- Cleaning costs during and after use
- Electricity costs
- Production costs for the content: e.g. stickers, ...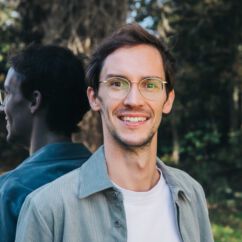 Sébastien Hylebos
Sébastien assists businesses in innovation and design. He is also responsible for projects on circular economy and digitalisation in cooperation with companies and designers.