Living Lab Carpet
Every year, 1,7000,000 m² (~1,200 tonnes) of textile floor coverings are installed in Belgium. After an average lifespan of about 10 years, discarded carpet is usually collected as combustible waste, resulting in high environmental impact and loss of valuable resources.

"Is the quality of collected carpet suitable for reuse, after repair or refurbishing, and what is needed to achieve this?"

The aim of this Living Lab is to establish the framework conditions for reuse, repair and refurbishing business models such as eligible fraction, bottlenecks to be solved through ecodesign, necessary actors, training and logistics chain, among others. Through demonstrators, opportunities will be demonstrated. Moreover, the Living Lab Carpet will pay particular attention to raising awareness.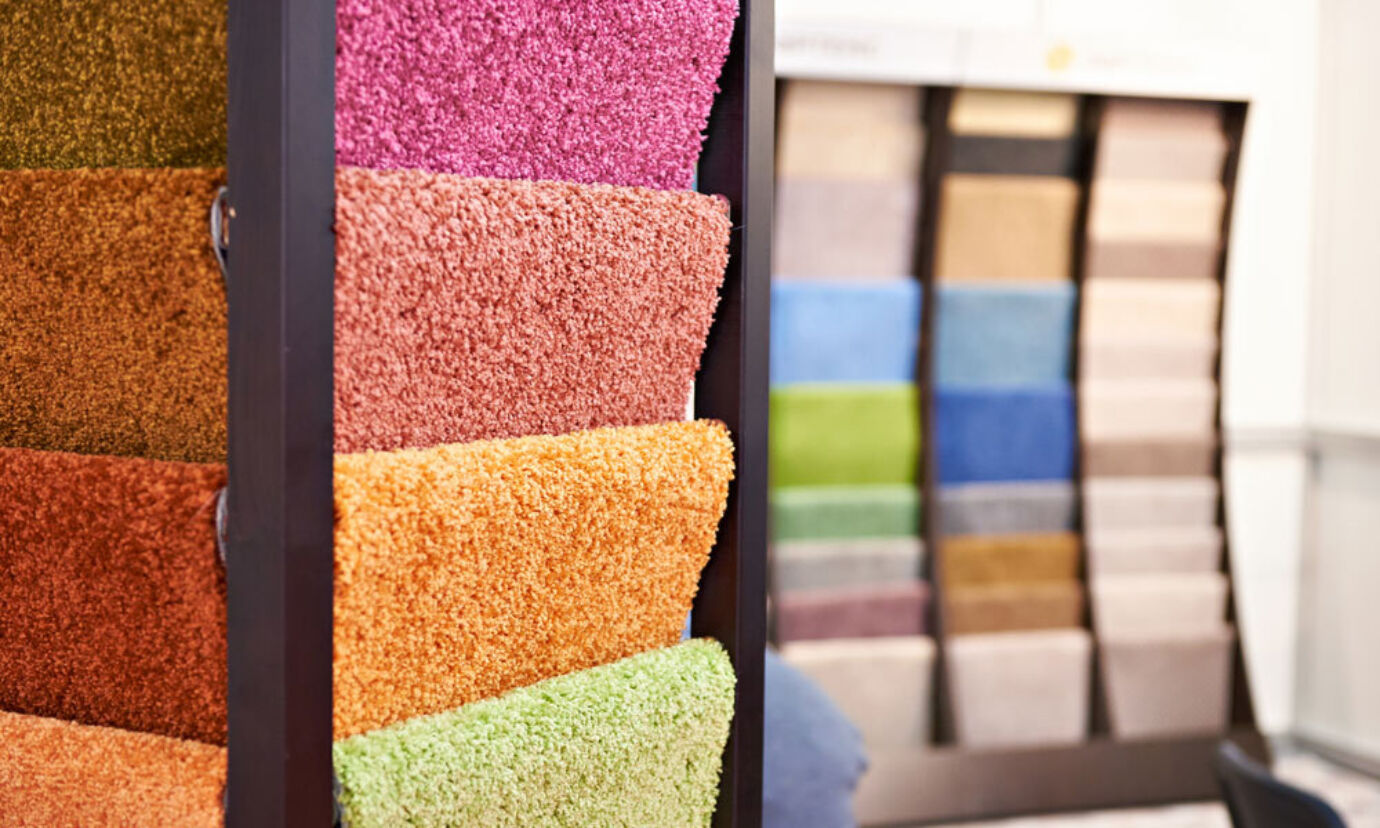 Results and impact
With this Living Lab, we have the following results and impact in mind:
Initiation of UPV (extended producer responsibility) within the carpet sector
Full value chain mapped and logistics scenarios listed: required actors
Suitable business model(s) validated by relevant partners and stakeholders
5 demonstrators for the following options: reuse, repair, refurbishing
Detailed training plan for all actors in the value chain
Guidelines for eco-design concept(s) that facilitate reuse, repair and refurbishing at End-of-Life have been formulated
Significant potential contribution to Flemish climate objective through reduction:

Environmental impact by at least 40%
Resource consumption by at least 60%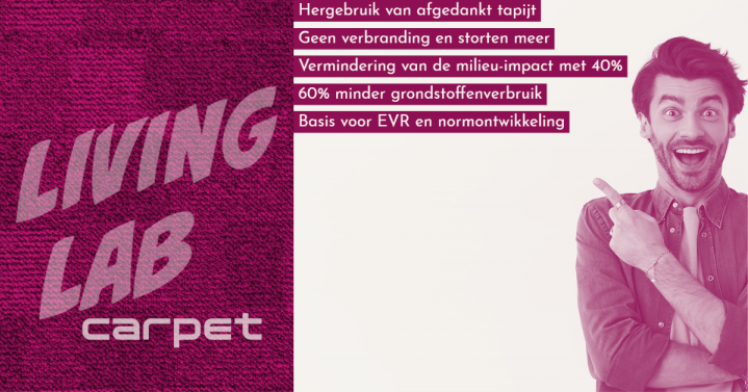 Project consortium and steering committee
The project consortium consists of the most important links within value chain and is assured of IMOG's commitment to collection and sorting of EoL carpet.

In addition, the following expertise is available:

analysis of EoL carpet flows (Centexbel)
design from & for Reuse (Designregio Kortrijk & Material Mastery)
reuse/repair/refurbish possibilities (Weerwerk)
manufacturing on the basis of ecodesign4reuse (Balta)
training (Cobot)
legislation (Fedustria)
contacts with the carpet sector (Centexbel and Fedustria)

customisation (Weerwerk via HERW!N)
Living Lab Carpet is part of the Living labs circular economy supported by VLAIO (VNS.2022.0138)