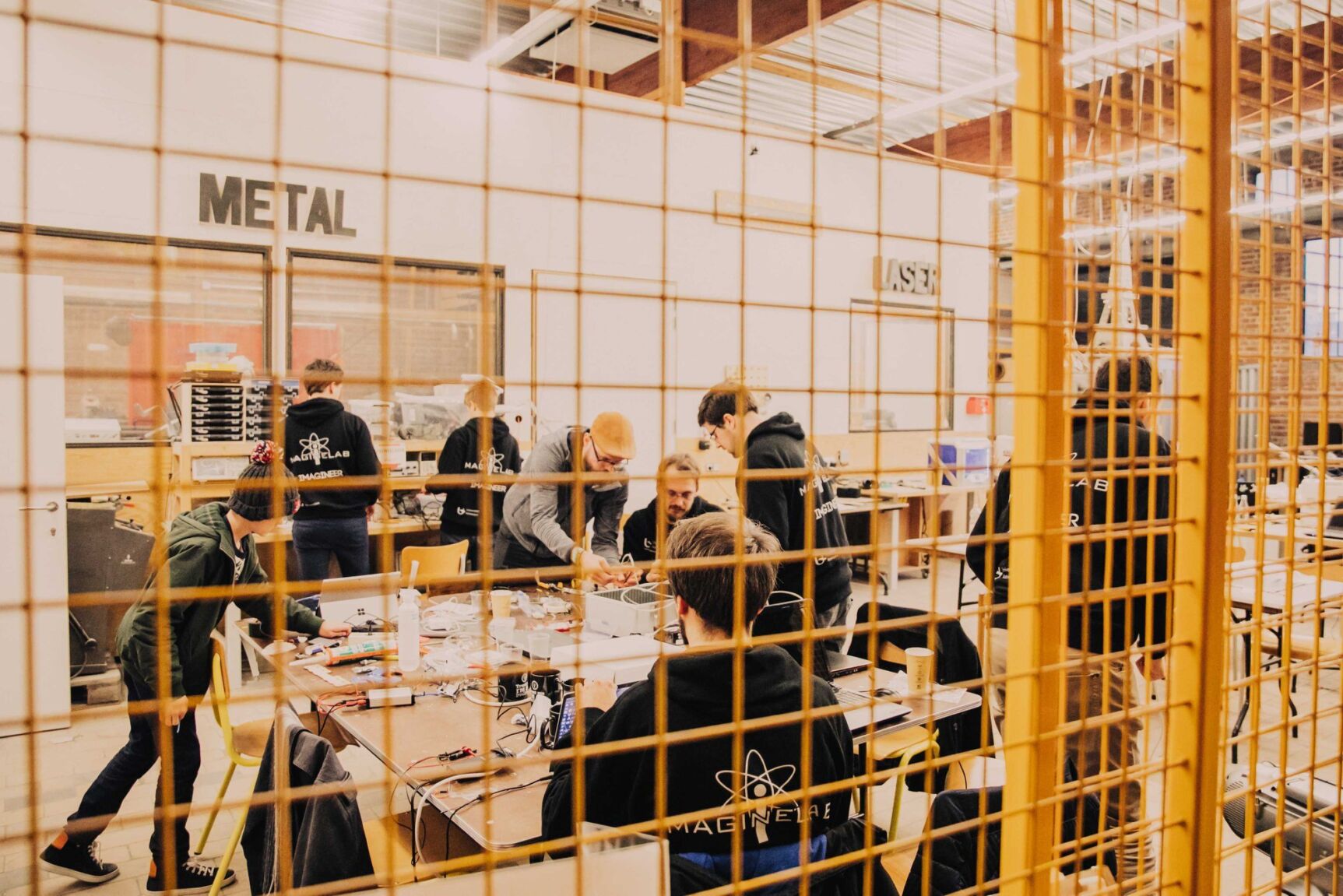 BUDA::lab - Meet Volunteer Harry Everaert
Harry Everaert komt uit Aalbeke en is 73 jaar, vader van 4 kinderen en grootvader van 4 kleinkinderen. Wat hij het liefst doet? Hen helpen met zijn handige handen! Lees onderstaand mini-interview om te weten te komen wat hij in het lab doet!

Hoe heb je BUDA lab ontdekt?

Acht jaar geleden zag mijn vrouw een aankondiging van open bedrijvendag in BUDA lab. Ik ben gegaan en blijven komen.
Wat heeft je doen besluiten om vrijwilliger te worden?
Ik begon machines in BUDA lab te herstellen, vroeg toen een toegangsbadge zodat ik er steeds aan verder kon werken en op die manier werd ik vanzelf vrijwilliger.
Wat is jouw bijdrage als vrijwilliger bij Buda?
Alles wat stuk is, moet ik herstellen. Ik kan niks kapot zien :) Ik repareer of optimaliseer de machines. Momenteel werk ik o.a. aan de grote CNC router in BUDA lab.
Wat maakt BUDA lab voor jou de moeite, leuk of bijzonder?
De sfeer is er goed en ik kan er doen wat ik het liefst doe. Het is een plek waar je gewoon altijd graag naar terugkomt.
Bedankt voor het interview!