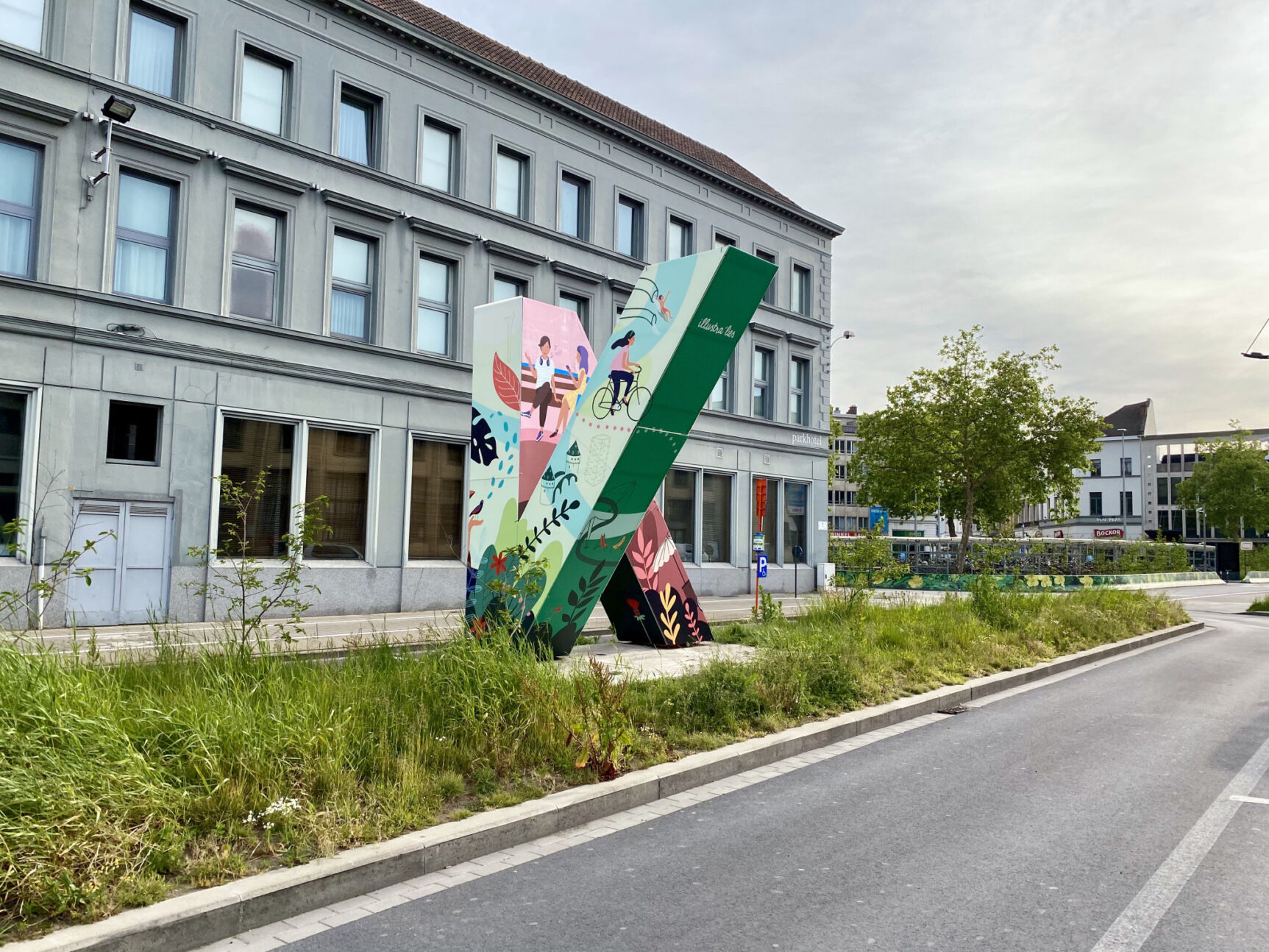 K-TOTEM design by Illustra'lies
In the coming months, the design of illustra'lies will be on display at K-TOTEM. Illustra'lies is illustrator and graphic designer Annelies Fraeyman. She makes custom illustrations, window drawings, infographics, greeting cards, logos, magazines ... for communication agencies, retailers, SMEs and businesses.
Follow Illustra'lies via:
Website: illustralies.be
Instagram: instagram.com/illustralies
Facebook: facebook.com/illustralies

Describe your K-TOTEM design
For the design of the K-TOTEM I worked around the theme "Summer in Kortrijk". I divided the K-TOTEM into 2 colour shades because to me Kortrijk has 2 sides. The green part represents the many beautiful green spots in (big) Kortrijk: the parks, the Leie, the swimming pool, going cycling ... The warm pink part shows the city centre with the shopping streets, the lowered banks of the Leie, the skate bowl for the daring, having a drink at a pavement cafe ... There are also a few hidden nods to the suburbs. To make the K-TOTEM even more 'my' Kortrijk, I put the reference to my home port, the water tower on 't Hoge. (Hoog Kortrijk).

Where do you get your inspiration?
I don't really 'look for' inspiration. Very often, inspiration just comes to me during moments I don't expect it: while working on other assignments, during my daily activities or while doing nothing at all. My inspiration machine works more in the background. :)
So for specific assignments, I trust that inspiration will come. I give it some time and don't focus on looking for it. When I feel the urge to actually get going, I glean all kinds of material from the internet to visualise my ideas. The resulting inspiration board is then my guideline for that assignment.

Instagram is also a great inspiration. I also have an active account @illustralies, where I regularly post my own creations. I hope that in this way, I can also be a source of inspiration for others.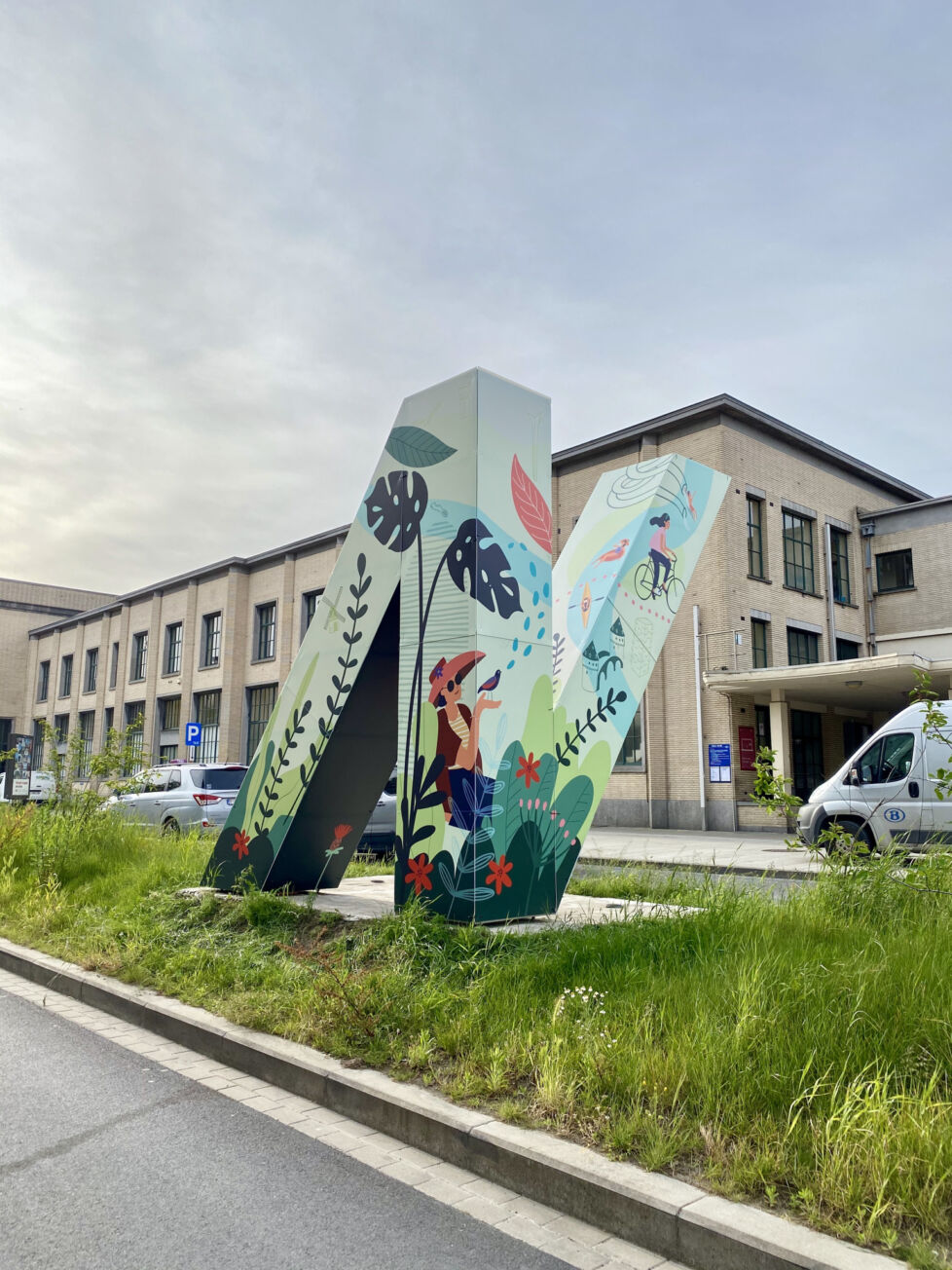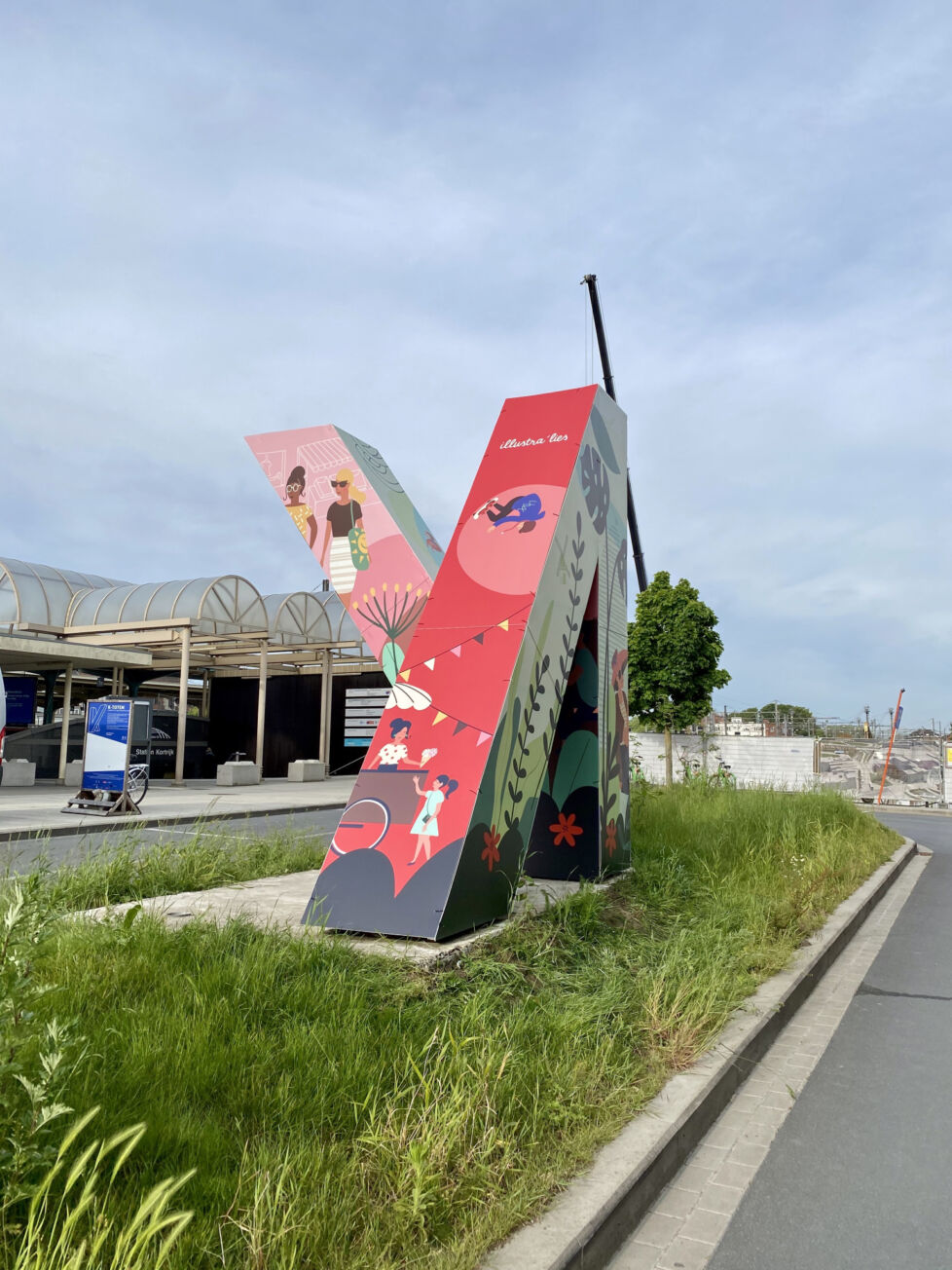 Which assignment are you most proud of?
To name one specific assignment would be too limited. I am rather proud of the fact that I was able to make illustration my job. The feeling of having made my work out of my hobby is actually the pride I feel about all the assignments.

Which illustrators do you look up to the most?
There is a lot of talent in illustration these days, I think. Just like with music, I have a wide range of what I like. But there is always one who remains my favourite and that is Tom Schamp. His illustrations are not only beautiful in style and colours, but they are also full of humour and fantasy. Every time I look at his drawings, I get a smile on my face. That is the ultimate goal of an illustrator.

What do you think is the most beautiful place in Kortrijk?
My favourite spot in the city centre is the 'côté' around the Sint-Maartens church: the church itself, but also the square around it, the beguinage park. Such a wonderful place right in the centre.
My favourite green spots are the 'Binnenbanen' between Kortrijk and Bellegem. It's great cycling from Elleboogstraat at Hoog Kortrijk, towards Bellegem, Rollegem, Aalbeke. A bit uphill here and there, but so worthwhile.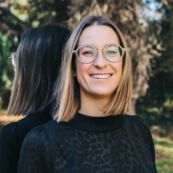 More info? Contact
Lisa Declercq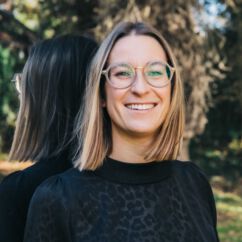 Lisa Declercq
Project manager
Communication X Young design talent X WONDER X Matchmaking