Round table on circular business
Are you an entrepreneur who has made the choice to do more circular business? Are you looking for inspiration and/or a sounding board of like-minded people? Then the Round Table on Circular Entrepreneurship might be something for you.
Companies that take small or large steps towards the circular economy often need practical tips and experiences from like-minded entrepreneurs:
With the co-creation project "Valorising residual flows", the CICO Hub is bringing together companies and designers to produce new products based on company residual flows with the help of the social economy.
On 17 June, the companies Moerman, Fluvius and Sunconfex - which took part in the project last year - will meet with designers.
During the Round Table, they will be the first to present the new product concepts that were developed on the basis of the various residual flows. After the testimonies, there will be room for discussion, questioning and networking.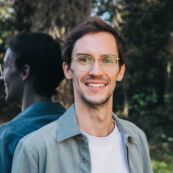 More info? Contact
Sébastien Hylebos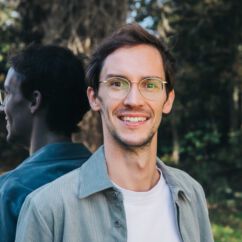 Sébastien Hylebos
Project manager
Retail X Matchmaking X Data X Circular